Isaac Chilemba almost quit in first fight against Tony Bellew
Isaac Chilemba admits illness almost made him quit against Tony Bellew, but he plans to win the rematch in style.
By Richard Damerell
Last Updated: 23/05/13 9:58pm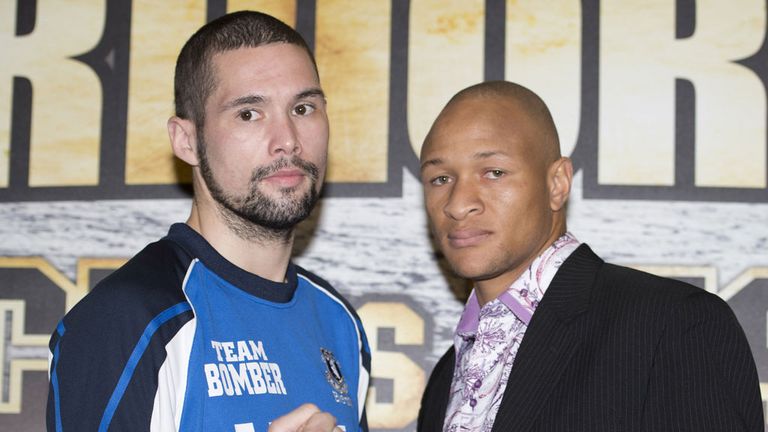 Carl Froch's clash with Mikkel Kessler is not the only rematch at the 02 Arena as Chilemba and Bellew will also battle again in London, live on Sky Sports Box Office.
The rivals have unfinished business to settle after they fought to a draw in March with Chilemba offering little in the early rounds before taking command in the latter stages.
Chilemba insists his lopsided display was due to sickness and he even considered pulling out as he struggled to keep Bellew at bay.
"From round five, that's when I could breathe," he told skysports.com. "The first two rounds were the worst, I almost told my trainer to stop the fight.
"I couldn't breathe, I couldn't move my body, I couldn't do what I wanted to do.
"But I just told myself, you've got yourself into this and you can do it and I felt myself getting stronger and stronger. From there I just got over the breathing and the pain that I had on my chest. I felt better and I was happy that I went through 12 rounds."
Controversy
The Malawian is still frustrated with the result of the first fight, believing he did more than enough to get the verdict from the judges.
But a fully-fit Chilemba feels he could halt Bellew as he is determined to clear up any controversy surrounding the first fight.
"This is my time to show the world who the real Isaac Chilemba is. I don't think it was fair, I believe I won the fight," he said.
"I believe I got eight rounds out of that fight. That was then and this is now. This time I'm going to take every round.
"I'm not the kind of guy who looks for a knockout. The way I feel this time, I would be very surprised if he goes for 12 rounds."
Chilemba's trainer, the well-respected Buddy McGirt, admits his fighter was unsettled by Bellew's hometown crowd in Liverpool as well as illness.
But the American is confident that Chilemba can carry on where he left off.
"The first fight, not only just the flu, the fact was he was caught up in the crowd. He was giving away early rounds, trying to be a macho man, not really paying attention to what we're supposed to do," said McGirt.
"After the fifth round I had to yell at him in the corner. We're not here for this mess, we're here to win this fight and handle our business. He snapped out of it in the fifth round and by the sixth round of the fight it was a different story.
"I think the fact that he's healthy will be a big difference in the fight."