Anthony Crolla knows he is up against it when he fights Gavin Rees on June 29
Anthony Crolla admits he must be on top of his game if he is to have any chance of beating Gavin Rees on June 29.
By Adam Norman
Last Updated: 12/06/13 11:22pm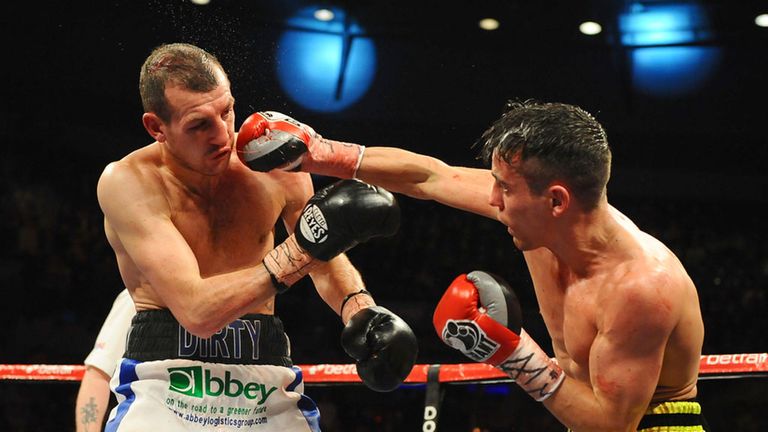 Crolla (25-4-1) has been involved in a number of high-profile domestic clashes over the past two years but Rees presents his stiffest assignment yet.
Rees suffered defeat to world champion Adrien Broner earlier this year but Crolla knows he will go into the fight as an underdog.
"It doesn't get much bigger for me, I'm fighting a world class fighter who I've got nothing but respect for, and I know on June 29 I'm going to have to be at my very best to beat Gav," he said.
"There's a good chance I'll have to go to hell and back to get the win but that's what I'm prepared to do. I feel I've prepared the best I can and like we said last time the fans will be the winners."
Opportunity
Trainer Joe Gallagher admitted it was an opportunity Crolla had to take after he drew with Derry Mathews last time.
"Crolla-Rees is a world title eliminator - we're fighting the No 6 in the world and we're under no illusions as to how good Gavin Rees is," he said.
"He's only lost to two world champions, he's a good fighter and has got to come back and prove that he's not finished. I know and Crolla knows he's not finished, but it's an opportunity and we're prizefighters.
"The reward is worth the risk after the fight with Derry Mathews and it's going to be a great fight."