Talks almost complete over David Haye-Tyson Fury fight
Promoter Eddie Hearn has admitted the heavyweight showdown between David Haye and Tyson Fury has nearly been finalised.
Last Updated: 02/09/13 4:29pm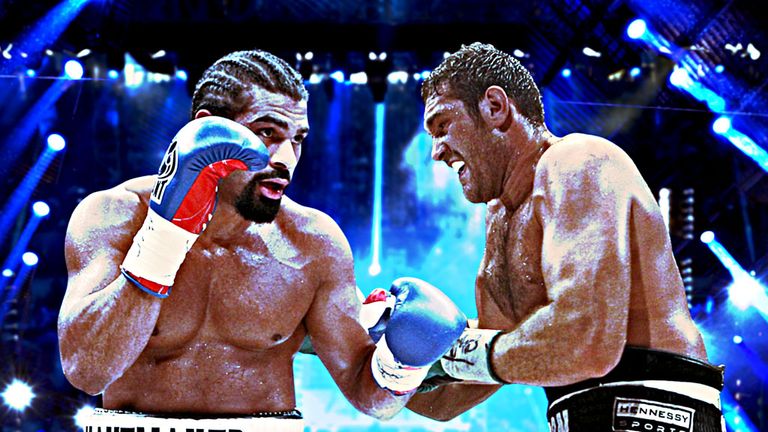 There has been increased speculation about a blockbuster bout before the end of the year and Hearn has confirmed that talks are almost complete over the clash, expected to be on September 28 in Manchester.
The outspoken duo have waged a war of words in recent months and they appear set to settle their differences inside the ring if minor details about the deal can be ironed out.
"It is a fight that will have enormous interest and it could generate one of the biggest pay-per-view figures of all time," said Hearn.
"I believe both fighters want the contest to take place because every fighter believes they can beat another fighter.
"We are now at a stage where this is close to happening. It's a brilliant fight between a former world champion and an up-and-coming prospect in Tyson Fury.
"If this fight is going to happen it will be sorted out by the end of this month, that's for sure."
Hype
Fury recently announced himself in America by singing after his stoppage win over Steve Cunningham, while Haye also attracts plenty of headlines with his antics, including his infamous t-shirt featuring the severed heads of Vitali and Wladimir Klitschko.
Hearn is expecting plenty more hype ahead of their eagerly anticipated encounter.
"I have to say that Tyson is a true character in a sport where we don't have enough characters anymore," he said.
"He is a true throwback who is entertaining in everything he does. With him and David around, the build-up to the fight could be as good as the fight itself.
"The build-up could make it one of the most anticipated fights of all time. The fight is that big it just has to happen."