Adrien Broner is expecting to knock out Paulie Malignaggi in New York on Saturday night
Adrien Broner is confident he will stop Paulie Malignaggi on Saturday night despite jumping two weight classes.
Last Updated: 23/06/13 12:42pm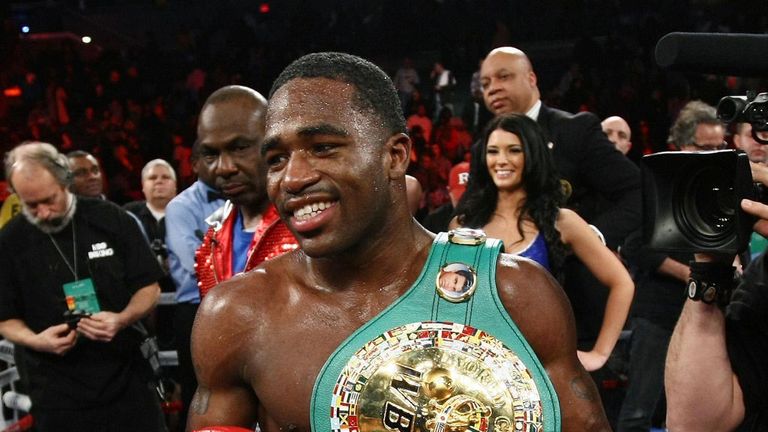 Broner is already a two-weight world champion but has defied convention by taking on Malignaggi, who holds the WBA welterweight title.
The unbeaten Broner has had just two fights at lightweight after moving up from super-feather but doesn't see the weight as an issue against the light-punching New Yorker.
"Basically, I'm just going to go in the ring and do what I do best, and that's get the victory," he said.
"I'm really not worrying about jumping weight classes. You know I know that I'm going to do a lot of great things in this sport and I'm going to do them differently. So with that being said, you will see something explosive.
"He's bringing pillows to a fight that I'm throwing bricks so you should see a lot of blood, a lot of bruising before the referee stops the fight.
"I walk around at 147, 150 pounds so I'm at my regular weight. What a lot of people don't understand is you can't really do nothing for power; you're either born with it or you aren't.
Power
"It's just something that God blessed me with. I've got power so it really don't matter what weight class I'm in; I'm still going to have the same power as I had at any weight class I'm in."
Broner believes he is the born-successor to Floyd Mayweather at the top of boxing's tree and is prepared to take on anybody in his path.
"It's not about who do I have to beat it's how I do my job," he added. "It don't matter who I beat as long as I keep winning in the fashion that I do it, as long as I keep putting on shows, as long as my ratings keep going up I will be the ruler of boxing.
"I'm not worrying about any names. I'm not worrying about who did what in whose fight. I'm not worrying about how hard someone expected to hit. I will fight anybody who is willing to fight Adrien Broner.