Nathan Cleverly is expecting a serious test against Sergey Kovalev
Nathan Cleverly is looking forward to taking on Sergey Kovalev in what he calls his first 'real' fight for some time.
Last Updated: 25/06/13 8:39pm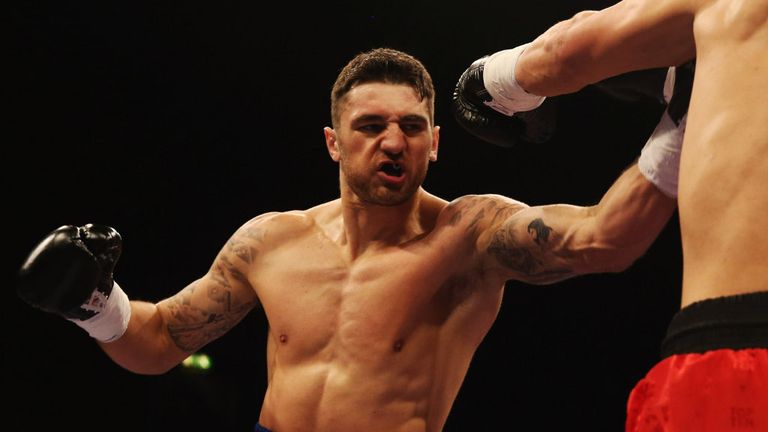 The Welshman's career has stalled in the past 18 months with promoter Frank Warren struggling to find the WBO light-heavyweight champion credable opponents.
However, in the undefeated Kovalev, Cleverly will come up against a serious threat in the sixth defence of his belt on August 17.
"This is the kind of fight I've been looking for for a long time and it's a great chance for me to showcase my talent and show everybody what I'm all about," he said.
"It is definitely the biggest test. You've got someone who wants my world title and who is undefeated and coming with the hype from America, so this is a real fight.
"Bringing that American exposure is a real bonus. He will come looking for a knockout and I will be ready for that. [Beating] Kovalev will take me to the big fights with the elite guys in the division."
Kovalev had recently been made mandatory challenger for Bernard Hopkins' IBF title but has opted instead to take on Cleverly in Cardiff.
"I thought we might have lost the big fight especially when Sergey was made mandatory for the IBF title," added Cleverly. "But fortunately we solved a few issues and we got the fight we wanted.
"It's nice not to be mentioned as the favourite in this fight - there are a lot of mixed opinions and in a way that takes a lot of pressure off.
"When you fight nobodies the pressure is all on the champion, but a fight such as this some people expect me to win and some expect Kovalev to win. It's great to go into a fight with that kind of challenge."