Tony Thompson hits out at claims win over David Price was a fluke
Tony Thompson has reacted angrily to claims that his win over David Price in February was a fluke.
Last Updated: 28/06/13 2:15pm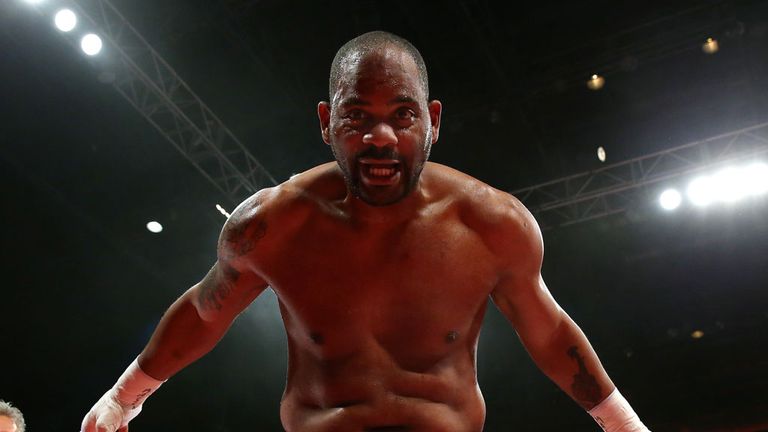 The pair face off again at Liverpool's Echo Arena on July 6 and the American fighter has vowed to prove his win in the first contest had nothing to do with luck.
"People who think I was lucky in our first fight know nothing about fighting," he fumed.
"People want to make excuses about why people aren't successful, but people who tell David that aren't doing him any favours because I'm a bad guy and I'm going to prove that."
The southpaw defended his 37-3 record claiming he is the person to have tested heavyweight champion Wladimir Klitschko the most in the past decade.
"I have lost three times - twice to Wladimir Klitschko and I think people forget that," Thompson said.
"That winds me up. Who has beaten Wladimir in ten years? Nobody. Who has test(ed) Wladimir the most in ten years? Me."
Cautious
The Washinton DC fighter was accused of being too heavy for the first bout with Price, weighing in at a career heaviest 18st 10lb, but looked in great shape as he arrived on Thursday.
Despite hitting out at his critics though, Thompson continued to show respect to his Liverpool-born opponent whilst remaining confident of another victory.
"Anybody can get knocked out in the heavyweight division and I don't want to say David will be overly cautious. But, I can see him changing the game plan where he is going to box a little more, and use his God given abilities," he added.
"He may count on my age factor and thinking I am still a little slow and out of shape. We have trained to walk straight up to David and beat him up.
"We've also trained where he will be aggressive and we can capitalise on his mistakes."