David Price is confident he will turn the tables on Tony Thompson
David Price is confident his fight re-match with Tony Thompson will not jeopardise his future.
Last Updated: 06/07/13 11:02pm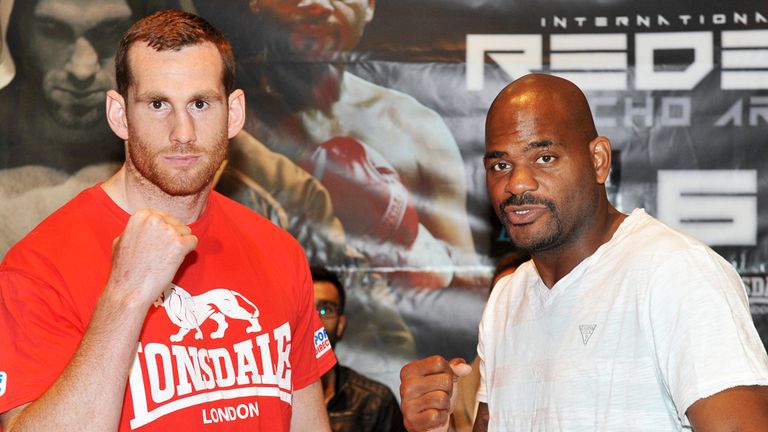 Price is confident he can gain revenge over the American after the veteran destroyed Price in the second round of their first bout in February.
The Liverpudlian could have gone down a different route but was keen to immediately avenge that stoppage defeat.
"This fight is massive, make or break fight for me and I can't afford to lose again," he said. "Preparation is everything.
"I'm in this game to earn a living. If I thought this fight would jeopardise my future earnings or providing for my family I wouldn't have gone down the route of pursuing the rematch.
"This is like a chance to go back in time to February and relive it without making the same mistakes again.
"Although the loss will still be on my record and people won't forget, it's a massive chance to wipe the slate clean.
"My life has been on hold for five months. You wouldn't believe what a defeat will do to you in boxing.
"You can't plan. You've got big plans for the future and suddenly everything falls apart. But this is a chance to get right back on track.
"It's five months since the first fight so it's just a five-month setback providing I win tomorrow, which I'm confident I will."