Boxing: David Haye has signed up to fight Tyson Fury on 28 September
David Haye says he has agreed to fight his fellow British heavyweight Tyson Fury on 28 September.
Last Updated: 02/09/13 4:15pm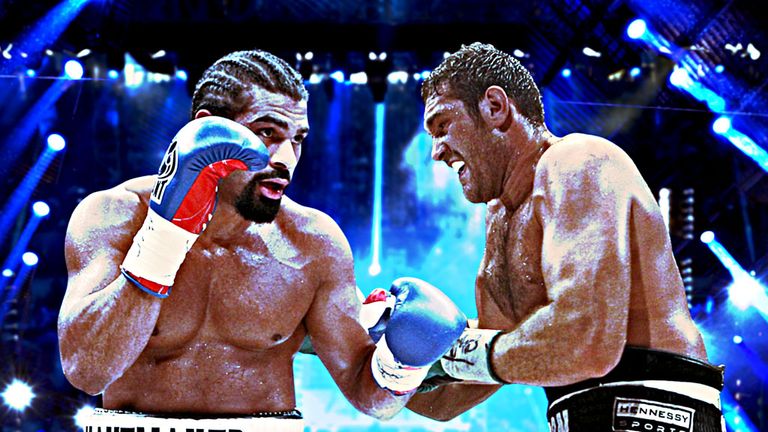 And Haye has challenged the unbeaten Fury to consent to the fight rather than take on David Price's conqueror Tony Thompson instead.
The 32-year-old Haye posted a video of himself apparently signing the fight contract on Instagram.
And he wrote: "I've just signed to fight Fury on Sep 28, let's hope he finally agrees (and signs today) and he doesn't keep delaying.
"Word around camp fire is Fury is looking to duck me and fight Tony 'The Tiger'. Let's hope they are just rumours ..."
Haye happy to sign
Speaking to the camera on his Instagram video, he added: "Good afternoon ladies and gentlemen, what a beautiful sunny day it is.
"I'm happy because I'm about to sign a contract to fight Tyson Fury. We've re-jigged the contract so he's nice and happy. Here we go ... (signs contract) ... all done."
Former dual-weight world champion Haye has not fought since beating Dereck Chisora in July last year, having had to pull out of a planned clash with Manuel Charr in June because of an injury to his left hand.
Haye's ultimate aim is a world title fight against Wladimir or Vitali Klitschko but a possible encounter with Fury has been mooted for some time as a stepping stone for one of the British duo.
Fury, 24, is 21-0 as a pro and knocked out America's Steve Cunningham in Madison Square Garden, New York in his latest fight in April.