Carson Jones believes he will finish the job he started against Kell Brook
Carson Jones is looking to finish what he started on Saturday when he takes on Kell Brook for a second time in Hull.
Last Updated: 09/07/13 1:26pm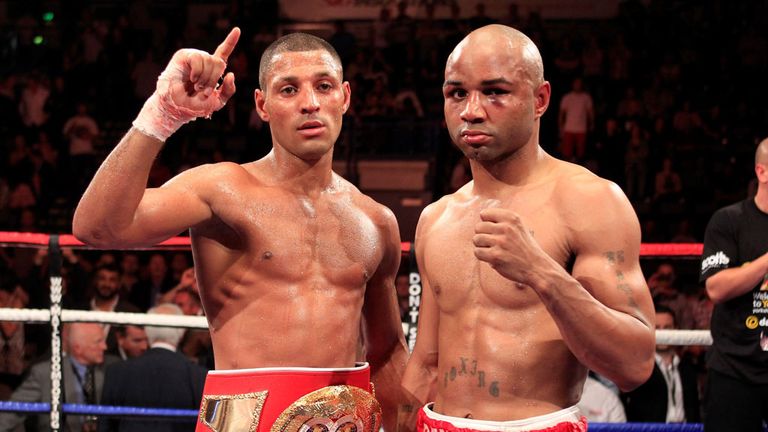 The American pushed the Sheffield welterweight all the way in their IBF eliminator last year, when Brook was handed a narrow points verdict.
Much has been made of the Briton's new training regime and diet but Jones insists he is Brook's biggest issue.
"I had Kell in all kinds of problems in Sheffield but he got away with it," said Jones. "I took four or five rounds to get started, but as soon as I did it was popping.
"This time I'll be on him from the start and there will be no escape route for him this time - I want that world title shot just as much as he does.
"Everybody keeps making excuses saying that he had stamina problems - he didn't have stamina problems, he had a Carson Jones problem. I was pressing him, hitting him with clean shots, I broke his nose in the eighth round and from then on it was pretty much my fight.
"I don't have a problem coming over here. I've been to his hometown before, and I've been to other people's backyards and taken home the victory. When it comes down to it, it's just me and him fighting whether it's his hometown or mine, it's not going to change the outcome.
"He's never had anybody up in his face before, and he really didn't know how to react to it. He looked a little scared to me."
The fight is part of a stellar line-up in Humberside, as hometown favourite and Olympic gold medal hero Luke Campbell MBE makes his pro debut against Andy Harris.