Nathan Cleverly is excited by the prospect of fighting Sergey Kovalev
Nathan Cleverly believes he will have a new army of fans after he has beaten Sergey Kovalev next month.
Last Updated: 09/07/13 5:41pm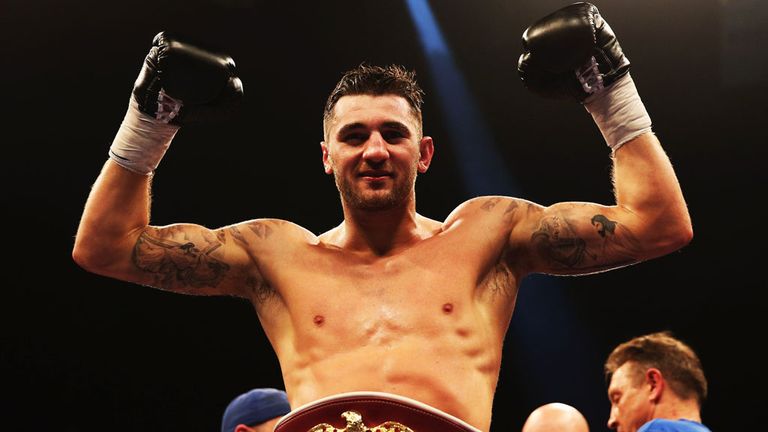 The WBO light-heavyweight champion will defend his title against the dangerous American-based Russian, who has gained 19 of his 21 wins by KO.
However, the Welshman says it is the kind of fight he has been craving and the opponent will bring out the best in him.
"August 17 can't come quick enough for me," he said. "Kovalev has built this reputation of fear for his devastating knockouts, which to anybody looks pretty impressive. When I saw the KOs it excited me and I said 'I've got to have this guy'.
"I'm actually looking forward to getting in the ring with him and seeing what he's got. He'll be looking to take my head clean off and I love that feeling of having the adrenalin surging around my body."
With the fight also being shown in America it gives Cleverly the opportunity to start making more of a name for himself across the pond and it is a chance the 26-year-old wants to grasp with both hands.
"I'll have the fans watching in the arena and the viewers watching live on BoxNation in the UK and on HBO in America. It's a lot of pressure, but I thrive off it and the better I'll perform," he added.
"He (Kovalev) won't be able to hit what he can't see and I'll be throwing five, six, seven punches to every one punch he throws. One thing's for sure this will be an exciting fight and I'll have a new army of fans on both sides of the Atlantic after it."