Luke Campbell excited ahead of professional debut against Andy Harris
Luke Campbell says his time away from boxing made him realise how much the sport meant to him.
Last Updated: 10/07/13 9:49pm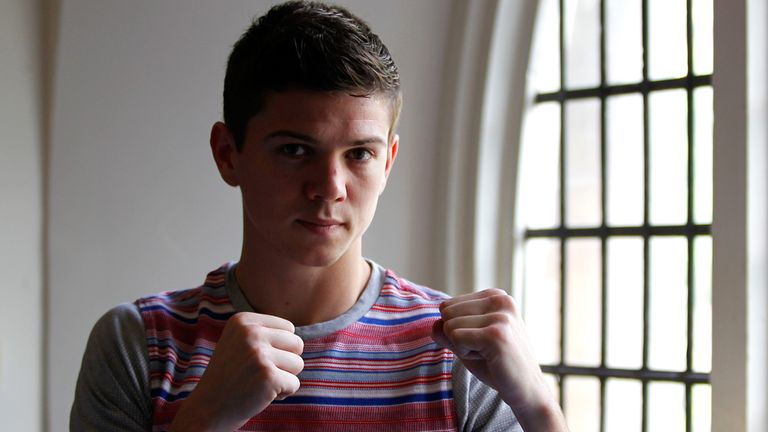 The 25-year-old makes his professional debut against Andy Harris in Hull on Saturday, lacing his gloves for the first time since winning Olympic gold last August.
Campbell took some time out after the Olympics but the bantamweight cannot wait to get back in the ring in front of a bumper crowd at Hull KR's MS3 Craven Park.
"I have missed it and I realised that in my time off," he said."I realised what I want to do in life, where I want to go and what my true passion is. It is boxing. That was one big lesson I learnt after the Olympics."
British Olympic boxers tend to have one of two templates to follow; the Audley Harrison route and the Amir Khan one.
However, Campbell is intent on forging a path of his own. "I'm feeling good, I've been training hard for it and I'll be ready for action come Saturday," he said.
"It's been a long time coming, I've been off for a year and but am back in the sport I love. I'm quite good at this so it's nice to be back.
"This is where the journey starts now for me. You are always more nervous for your first fight but I'm ready for it and have prepared well."
Occasion
Promoter Eddie Hearn has laid on an open-air show for Campbell in order to commemorate his big night and the fighter is sure the occasion will not disappoint.
"Eddie didn't believe the support I had in Hull so I had to bring him here and see some of the people who support me and back me," he said.
"He had to see that for himself before he lumbered in to putting an event on here.
"But this is boxing and to be the best, which I am working towards, you have to be able to handle everything and that involves fighting on big shows like this."