Eddie Hearn expects Luke Campbell to deal with the pressure on his debut
Eddie Hearn believes Luke Campbell has the temperament to handle the pressure of his high-profile debut in Hull
Last Updated: 13/07/13 9:29pm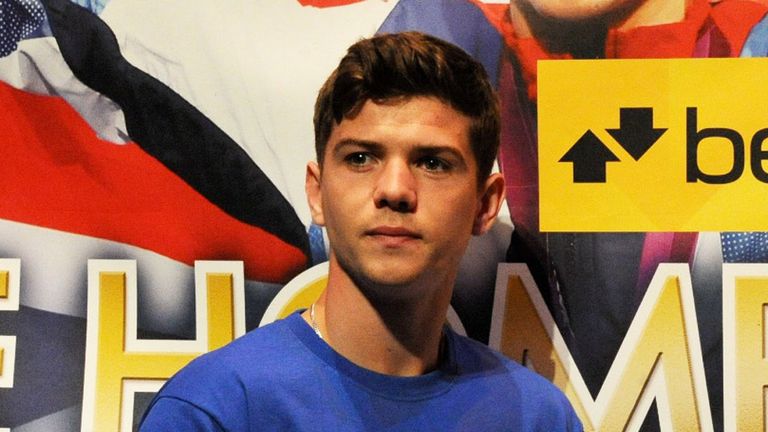 The highly decorated amateur will uniquely headline the big open-air show at Hull KR's MS3 Craven Park stadium to mark his transition from Olympic champion to professional.
Promoter Hearn has thrown his weight behind the popular youngster and is confident Campbell will confirm his faith in him as he takes on journeyman Andy Harris in his first outing in the paid ranks.
"He's the most successful amateur ever and there's a huge amount of expectation that comes with that," he said.
"He's actually quite calm but no-one debuts on their opening show, in their home town, in the open air. It doesn't happen.
"As soon as he's in there, he'll love it. There's a lot of pressure on him but the great thing about this show is that it's so deep, there's so much other stuff going on, that people won't be asking 'What time is Luke on?'
"I'm really excited. It's one of the biggest shows we've put on."
Exposure
Although his home city remains largely on a diet of football and rugby league, Campbell - who will also be supported by fellow Hull man Tommy Coyle in his Commonwealth scrap with Derry Matthews - believes boxing is starting to make its mark too.
"It's very nice of them (Matchroom) to make a big deal out of Hull and it's great to bring something like that to the city," he said.
"In Hull we've not seen anything like this before - a massive outdoor venue, live on the TV. You normally get the rugby or the football and now we have the boxing and I am proud to be a part of that."
Both Campbell, who is eventually expected to campaign at super-featherweight, and Harris weighed around 9st 9lb at Friday's weigh-in.
In a highly-anticipated undercard fight both Derry Mathews and Hull's Tommy Coyle tipped the scales a pound under the 9st 9lb lightweight limit ahead of their clash for the vacant Commonwealth title.
Follow all the action with our live and interactive text commentary from 8pm.