Dereck Chisora changed his ways after lecture from his mother
Dereck Chisora has revealed how harsh words from his mother convinced him to clean up his act.
Last Updated: 20/07/13 10:01pm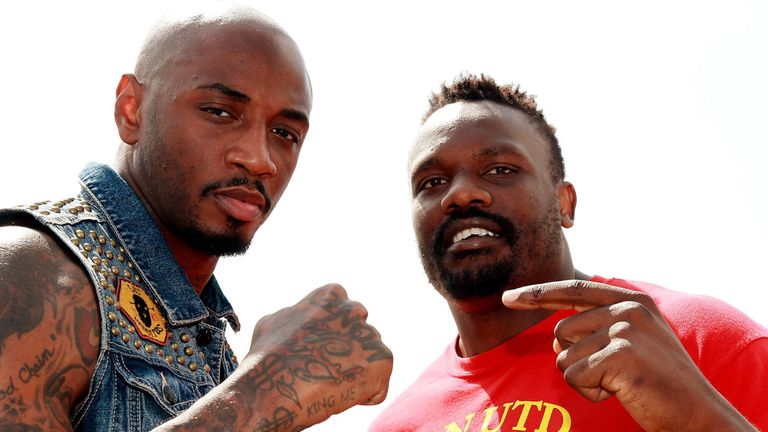 The controversial heavyweight will attempt to get his career back on track when he faces American Malik Scott at Wembley Arena on Saturday night.
Chisora's reputation has been blighted by wild antics such as the slap he aimed at Vitali Klitschko at a weigh-in and his press conference brawl with David Haye.
But the Londoner decided to change his ways after a stern lecture from mother Viola and an emotional conversation with promoter Frank Warren.
Chisora has undergone anger management sessions and displayed an improved physique as he tipped the scales at 17st 4lbs for the Scott fight.
"One day my mother had had enough and she said 'why can't you just listen to me for once in your life?'," he said.
"She told me what to do and I thought I'll do it for six months and if it doesn't work out I'll do it my own way. So it was my mother who made me change, she said I needed to start listening to people.
"Then Frank got me in his office and had a go at me in front of my mum and trainer. Frank said 'I don't understand' and I saw tears in his ears.
"Me and Frank have come a long way and I thought, 'you know what, I'll listen'."
Chisora cannot afford another setback after suffering four defeats in his last six fights, including a stoppage loss to Haye last July.
The 29-year-old failed to impress when he returned with a win over little known Hector Alfredo Avila in April, prompting Warren to read him the riot act.
"He looked like a load of blubber. He'd been going down the gym and coming home and having a pie. You and I can do that, but not him," Warren said.
"I just sat down him and told him straight - you can't live like that and have the career you should have. He has a lot of talent but was letting himself down.
"I got in Viola's ear about it and she got on to him as well. We both let him know that he could be doing things better and it looks like he got the message. He looks fantastic right now."