England's amateur boxers left in limbo ahead of European Championships
England's best young boxers have been left in limbo ahead of next week's European Schoolboy Championships in Dublin.
Last Updated: 26/07/13 5:54pm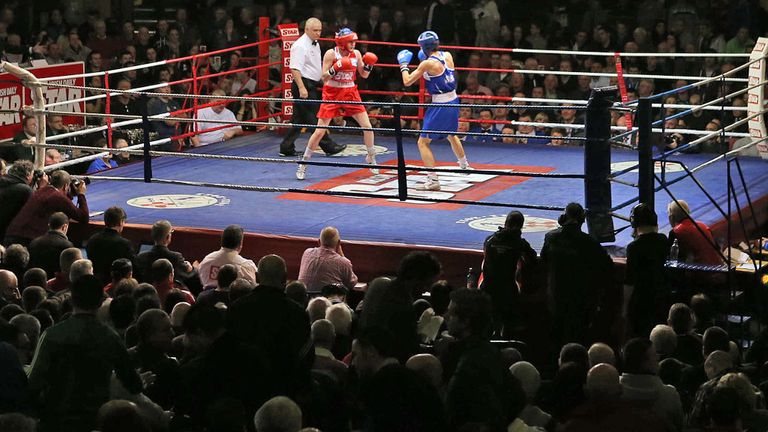 The 12-strong squad are set to be suspended from competition in the Irish capital as a result of the provisional ban handed down by world governing body International Amateur Boxing Association (AIBA) to the Amateur Boxing Association of England (ABAE) over governance concerns.
If the suspension is upheld, it could prevent England's senior boxers from competing at the World Championships in Kazakhstan later this year.
While ABAE chiefs remain optimistic of a resolution in time for the first day of the Championships on July 29, the boxers' club coaches claim they are being kept in the dark over the issue.
In a statement, an ABAE spokesperson said: "We are currently in a dialogue with senior people within AIBA to address the concerns they have raised in their provisional suspension of the ABAE, and as part of this we are doing everything we can to make it possible for our schoolboys to compete in next week's tournament.
Uncertainty
"We fully appreciate that this uncertainty is a concern for the boxers and their families, whom we are in contact with, and we will ensure they are the first to know as soon as we have greater clarity on this situation."
AIBA informed ABAE of its suspension via e-mail last week, citing a number of "serious violations" of its statutes.
An AIBA statement said: "The provisional suspension took effect from July 19, 2013, and will continue pending a final decision by the AIBA Disciplinary Commission.
"During the period of the provisional suspension, all of ABAE's membership rights are suspended and no ABAE officials, boxers or coaches shall be entitled to participate in any AIBA competition at any level.
"Considering the fact that the AIBA Disciplinary Commission is working in full independence, at this stage it is impossible for AIBA or any other party involved to know how long this process shall take."