Olympic super-heavyweight champion Anthony Joshua has left the GB amateur programme
Olympic gold medallist Anthony Joshua has quit the Great Britain amateur boxing programme to turn professional.
Last Updated: 25/07/13 2:15pm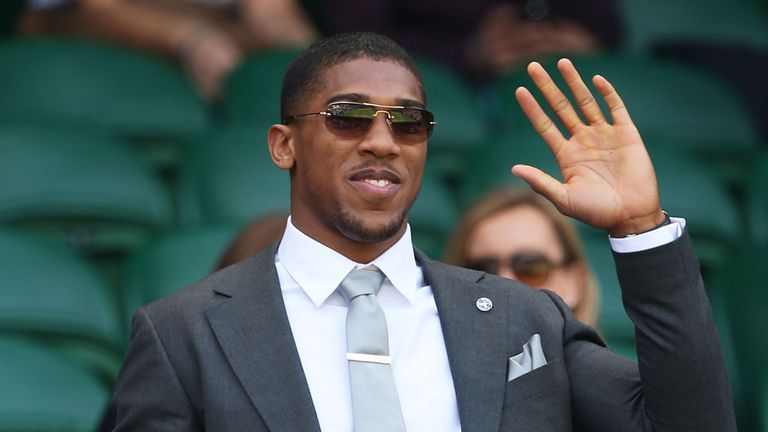 The Londoner, who won the super-heavyweight title at last year's Games, has joined Matchroom Promotions and will be presented at a press conference on Thursday.
And the 23-year-old will not have long to wait for his first pay-cheque after his management team confirmed his pro debut will be live on Sky this autumn.
In a statement they said: "Anthony Joshua MBE has signed a long term promotional deal with Matchroom Sport and will make his debut at The O2 in London on October 5, live on Sky Sports."
The news was a blow to the British Amateur Boxing Association who had hoped Joshua would defend his Olympic title at Rio in 2016.
Meteoric
In a statement of their own, the BABA said: "The 2012 Olympic super-heavyweight gold medallist, Anthony Joshua MBE, will not be part of the GB boxing squad in the 2013-17 Rio cycle.
"His contract with the BABA finished at the end of the 2009-2013 London Olympic cycle and he has now left the World Class Performance Programme to pursue other career opportunities."
Great Britain performance director Rob McCracken said: "Anthony is a very talented sportsman who has enjoyed a meteoric rise to become Olympic champion, less than four years after he first began boxing.
"It is a disappointment for us that Anthony has decided his future lies away from the GB Boxing programme, but he departs with our very best regards and we wish him every success in his future career."
Great Britain chiefs had harboured the increasingly slim hope that Joshua would elect to stay amateur and sign up instead for the new APB series run by world governing body AIBA.
But the recent axing of the British Lionhearts franchise from the World Series of Boxing effectively ended any possibility of him remaining in the amateur ranks.
Furthermore, the Amateur Boxing Association of England is currently under a provisional suspension by AIBA, leaving English boxers' future participation in major tournaments in doubt.