Darren Barker believes it is his destiny to win the world title next month
Darren Barker believes it his destiny to win the world title when he takes on IBF middleweight champion Daniel Geale.
Last Updated: 25/07/13 1:57pm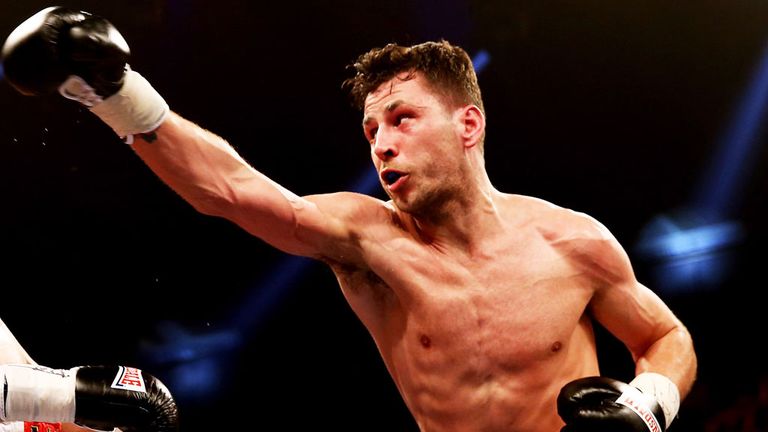 The Barnet boxer has overcome tribulations out of the ring to return to title contention after losing to WBC champion Sergio Martinez over 18 months ago.
Injuries have threatened to de-rail his career but it's now all-systems-go for the 31-year-old former Commonwealth and European champion.
"I'm heading out to the States in two weeks and I'm really looking forward to it," he told the Toe-2-Toe podcast.
"With other fights I always feel like I could do with another week or two but it's different this time, I could fight next week.
"I had a bit of time away from the gym but now it's only four weeks away and I can feel myself getting a bit edgy now. The fight's on my thoughts every second of every day, I want this so badly and this is my time to shine.
"I've been through so much it makes me believe it's my time and I'll prove that on fight night.
"I want to do it so badly and it's final piece of the jigsaw if you like. I've worked too hard not to beat him and I feel like I've got the advantage in every department.
"It's about getting it right on the night and bringing that belt home with me."