Amir Khan maturing as a fighter under Virgil Hunter's guidance
Amir Khan believes he has matured this year after moving trainer and taking responsibility for his brother's career.
Last Updated: 04/08/13 2:49pm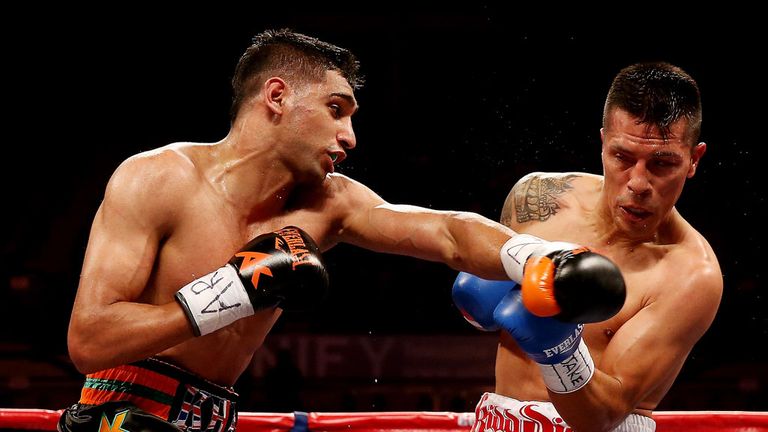 Khan won his first two fights under the guidance of Virgil Hunter, and although he was knocked down by Julio Diaz, he hopes a new more disciplined approach will see him continue to progress.
The Bolton light-welterweight, a former world champion, could be back in action in December if a deal can be done with Devon Alexander.
Khan, who will step up his training regime at the end of Ramadan this week, said: "The last few fights I have learnt a lot.
"I used to make a lot of mistakes. Virgil is working on my stance and making me a bit more experienced and a bit more careful and cautious in there.
"We are fighting top-class fighters now, so we have to be smart, we can't make mistakes. Virgil is teaching me to be more focused in the ring.
"And even out of the ring, training in between camps, keeping fit and keeping ticking over."
Helping out his 22-year-old brother, a Commonwealth Games medallist in 2010, has also been of benefit and he hopes to get Haroon a fight on one of his undercards in the near future.
"I'm promoting and managing Haroon and I'm trying to get him on in America three more times this year, maybe once on the undercard of my fight and two more times working alongside other promoters," Khan added.
"I am going to advise him more than anything. The training is up to him. Haroon is a talented fighter and I believe he will be world champion."