Darren Barker is in confident mood as he puts the finishing touches to his preparations
Darren Barker is in confident mood as he heads to America ahead of his world title fight against Daniel Geale.
Last Updated: 08/08/13 10:33am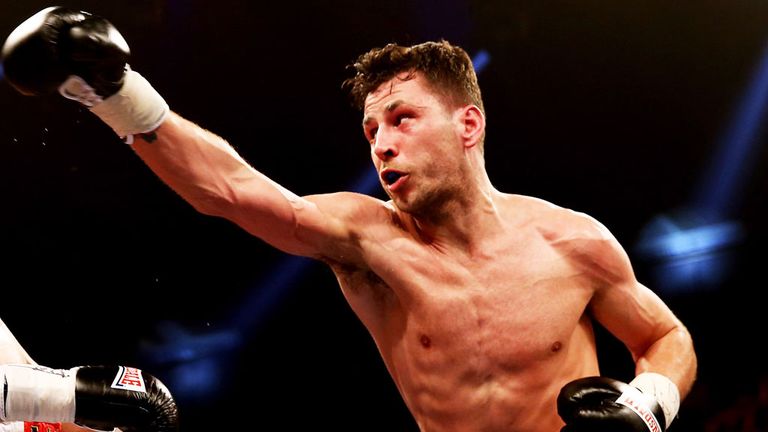 The Barnet middleweight will fight for the title for a second time when taking on the IBF champion from Australia in Atlantic City.
Barker will set up camp in New Jersey this week to add the finishing touches to his plans, and he is confident he'll return home with the belt.
"I truly believe I'm better than him," said Barker. "Whilst I would never underestimate him, I truly believe it's my time and my destiny.
"Our paths have mirrored the other; we both boxed in the 2002 Commonwealth Games, he won gold at welterweight, I won at light welterweight, and we boxed in the World Championships in 2003 in the same weight but on opposite sides of the draw.
"I've kept an eye on his pro career and I'm very confident. I know what he's all about, I know what I'm all about and I know how to beat him so I can't wait for August 17. This is what it's all about - reaching the pinnacle of your sport should be everyone's goal and I'm close to it now."
Lessons
It is Barker's second world title fight in Atlantic City, but a third world title experience after he was in the corner when gym mate Lee Purdy lost to Devon Alexander for the IBF welterweight crown in May.
For Geale, it's the first time he has boxed in America and Barker believes that could be a crucial factor in the clash.
"I've had two failed attempts in Atlantic City really, so it feels like third time lucky," said Barker. "He's an Aussie, I'm a Brit, so it's neutral ground but territory that I'm familiar with having boxed there and been in Lee's corner so I feel I have a slight advantage in that respect.
"I've heard people say in the past that you can learn from defeat, but I always thought that was mad - how can anything good come from losing?
"It's not until you experience something invaluable like a defeat in a world title fight to a world class pound-for-pound star like Sergio Martinez that you appreciate the sentiment and I really have taken that negative - losing in a world title fight - and built on it to go one better. I feel I've matured from it and I'm in my prime now."