Trainer backing Sergey Kovalev to expose flaws in Nathan Cleverly's style
John David Jackson says Sergey Kovalev will take Nathan Cleverly's WBO light-heavyweight title in Cardiff next weekend.
Last Updated: 10/08/13 12:22pm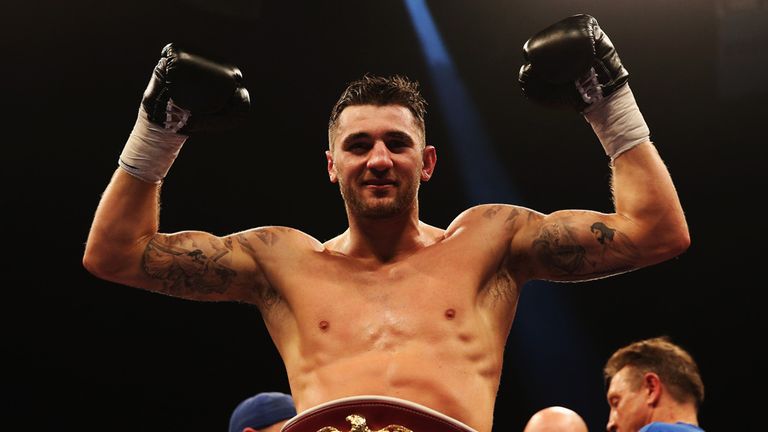 Kovalev and Cleverly meet at Cardiff's Motorpoint Arena next Saturday and Jackson vows his man will expose the Welshman as a 'weak touch' champion.
Cleverly goes into the fight with an unblemished 26-fight career behind him, and he has held his title for the best part of two years, but Kovalev could well be the toughest fighter he has faced so far, coming in with a history of devastating punching power.
Jackson, a former world middleweight champion, told the South Wales Argus: "Nathan has a lot of weaknesses we will exploit.
"Because of his lack of exposure in the US, it's actually very hard to even rate Nathan, no one has hardly seen him do a thing. That's not Kovalev, he has a big reputation and he deserves it.
"Honestly speaking, I can't even rate Cleverly compared to the other world champions in the division, he hasn't earned the right yet to even be compared to them.
"He's not even qualified to be ranked. It's difficult for Nathan, we'll take him to school and the way that he responds to losing to Kovalev will shape his career.
Inevitable
"We don't expect this fight to go much beyond three rounds, but if Nathan hangs in and Sergey has to box to beat him, it'll just delay the inevitable.
"If the fight is stopped early, Cleverly will be knocked out, if it goes to points he will lose, he can't win in this situation. On a round-by-round basis we'll show you Nathan's flaws one by one, no doubt."
Jackson was even more scathing in his criticism of Cleverly when asked if there could be any comparison between him and another Welsh boxing legend Joe Calzaghe.
"Now that really is crazy," he added. "Joe is way, way, way above Nathan and it's an insult to Joe to even mention the two of them together, let alone to compare them as fighters. You honestly shouldn't mention Nathan in the same breath as Joe, it's ridiculous."