Nathan Cleverly: World title bout against Sergey Kovalev will be explosive
Nathan Cleverly says Saturday's world title defence against Sergey Kovalev is the most important fight of his career.
Last Updated: 17/08/13 10:23pm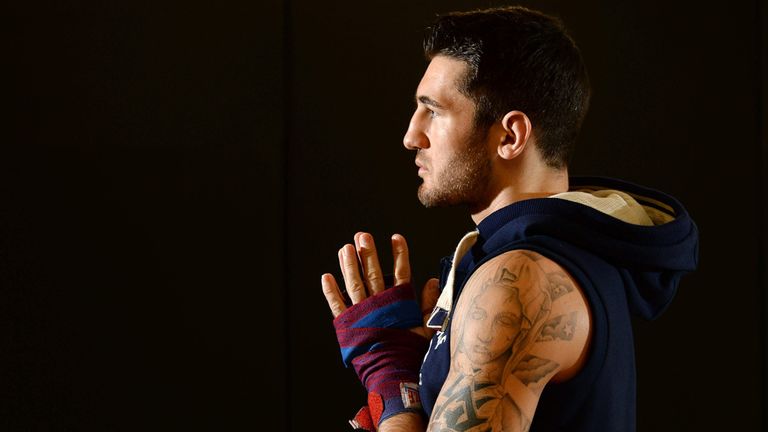 Cleverly will put his WBO light heavyweight title and 26-0 unbeaten record on the line in Cardiff's Motorpoint Arena, with Kovalev the bookmakers' favourite.
The Russian boxer is a considerable step up from Cleverly's last title defence in Cardiff, where he secured a unanimous points decision victory over Tommy Karpency.
Frank Warren admits Cleverly has taken a risk but with an American cable network contract on offer should he win, the Welshman believes it's a gamble worth taking.
"It is going to be great on home soil," said Cleverly. "The fight is almost sold out. It is going to be very special.
"It is going to be a great fight, we like to fight on the front foot and it is going to be explosive.
Tremendous fight
"It is the most important fight of my career, potentially the best fight of my career and potentially the best opponent I have faced. This is a tremendous fight."
Warren added: "It was Nathan who wanted this fight, he suggested it to me in a meeting we had a few months ago in London.
"Having been involved with Nathan from day one, this is a fight which can project him into some real big-money fights.
"It's simple. If he wins he winds up with a contract which means big paydays, so he has everything to gain from this one and he knows how important it is."
Cleverly's father and trainer Vince has no doubt his son will emerge victorious at the Motorpoint Arena, and praised Nathan's attitude.
"Whatever the Russian tank brings for Nathan, I think Nathan has the artillery to blow up that tank," he said.
"It won't be easy but I only see one winner. Nathan has trained like the challenger, not the champion and he definitely wants to win this fight to bring on Bernard Hopkins."
Kovalev chose to keep his counsel simply saying: "Who knows what will happen, but we will find out on Saturday night."