Ricky Burns is still awaiting the birth of his first child ahead of fight with Raymundo Beltran
Ricky Burns remains focused on his world title defence against Raymundo Beltran despite the imminent birth of his child.
Last Updated: 20/08/13 9:15pm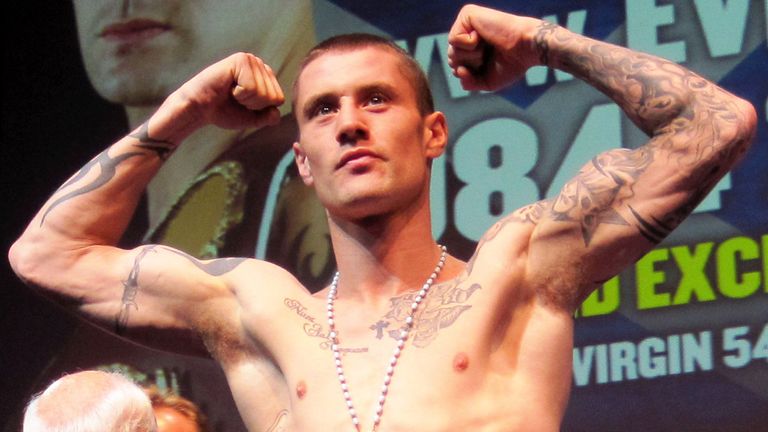 Wife Amanda was due to give birth last week and with the Beltran fight less than a fortnight away these could be anxious times for the Burns.
However, the 30-year-old Scot insists the new arrival will not prevent him from performing at his best in Glasgow on September 7.
"The baby is due at any time now but it's not been a distraction," said Burns.
"Amanda was working until a couple of weeks ago and has only just gone on maternity leave really, the due date was last Friday so it could be any time now.
"Obviously we don't want it too close to the fight but things are looking good and Amanda and the baby are both fine which is great."
"The midwife told Amanda recently that she was quite low-maintenance and I agree! She's just got on with it and it's been great, and I just can't wait to meet him or her.
"It's dragging on a bit, the baby is healthy so it's just a waiting game and we're getting a bit impatient - and I'll be playing the waiting game again in the fight week to get in the ring to face Beltran.
"We don't know if it's a boy or a girl so that's going to be exciting. We haven't decided on names yet, Amanda thinks it's going to be a girl and she's got some names in mind but if it's a boy it's going to be baby Burns for a few days until we get a name sorted."