Wadi Camacho to face Tony Conquest at London's O2 on October 5
Prizefighter champion Wadi Camacho will face Tony Conquest at London's O2 on October 5.
Last Updated: 23/08/13 12:44pm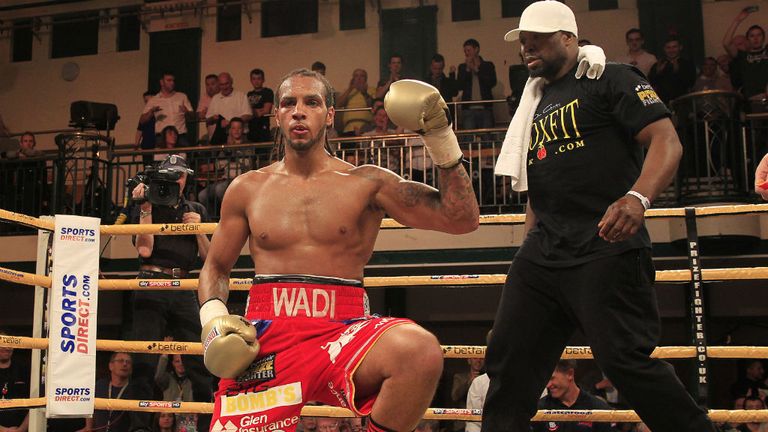 Camacho boosted his profile by knocking out Hari Miles to win the Cruiserweights III at York Hall in May.
The 28-year-old is now hoping promoter Eddie Hearn can make the fight with former WBO International champion Conquest into an eliminator for the British title.
"I am very strong and now I have climbed to a new platform," said Camacho. "The platform I am on now and that I am training for is a different level.
"Hopefully Eddie can make this a final eliminator for the British title but I have to show everyone the ability that I have. The division is very open, I made an error when I lost in March and I have bounced back up and shown everyone that I don't have to use just my power, I can use my boxing ability as well.
"October 5 will be amazing and I will be shocking people when they see just how brilliant a boxer I am.
"After Prizefighter I only had five weeks until I took the fight in Bolton and I showed in the first round there that I don't have to load up and I took a lot of shots in my arms as I have been working on my defence.
"I have watched Tony Conquest a few times when I have been at York Hall supporting a couple of other fighters. I have seen him box and he is an okay boxer but I don't think there will be any trouble. It is going to be a great performance from me because it is time to show the different quality of fighter that I am.
"I don't think there is anything new that he is going to bring that I haven't faced before. I think he is a very standard boxer and I am a complete package. I believe I am stronger than him in every single aspect."
The Greenwich bill will also feature Kevin Mitchell, Lee Selby, former Team GB starlet Martin J. Ward and two other Prizefighter champions going toe-to-toe in Larry Ekundayo and Glenn Foot.