Ray Beltran keyed up for clash with Ricky Burns next month
Ray Beltran is taking Ricky Burns very seriously ahead of their clash in Glasgow on September 7.
Last Updated: 02/09/13 6:36pm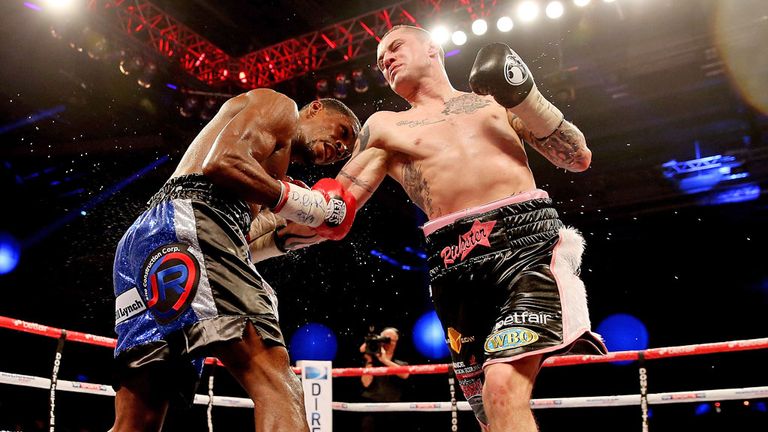 Beltran travels to Scotland for Burns' fourth defence of the WBO lightweight title at the SECC, and he expects the champion to be in much better form than he was when defeating Jose Gonzalez last time out.
Burns appeared to be in trouble when Gonzalez hurt him in the seventh round at the Emirates Arena but his opponent was forced to retire before the 10th and the Scotsman retained his belt.
Beltran told World Boxing News: "I saw his last fight but I am not thinking about that performance.
"I'm not thinking that Burns is going to be an easy fight. I have to be prepared for a more dangerous Ricky Burns than we saw in that fight, it helps motivate me.
"I'm ready and motivated for September 7, everything is going well. It means a lot to fight for the world title, it's every boxer's dream. It opens the doors for big fights and I want to fight the best at lightweight.
"He's a champion and he's strong. I've got a lot of respect for him and I am training very seriously to face the best version of Ricky Burns.
"I am thankful for the opportunity and I thank Ricky and his team. I'm just going there focused on my work, not thinking about anything else.
"I saw Gonzalez was leading on the cards against him, so that gives me confidence. The pressure is all on Burns, he has to win over the crowd and look convincing after his last fight.
"I can beat him either way, a knock out is the best but I'm just thinking it will be a hard fight. Points or knockout, I will win."