Heavyweight David Price has parted with trainer and friend Franny Smith
David Price has announced he has parted company with long-time trainer Franny Smith.
Last Updated: 27/08/13 7:55pm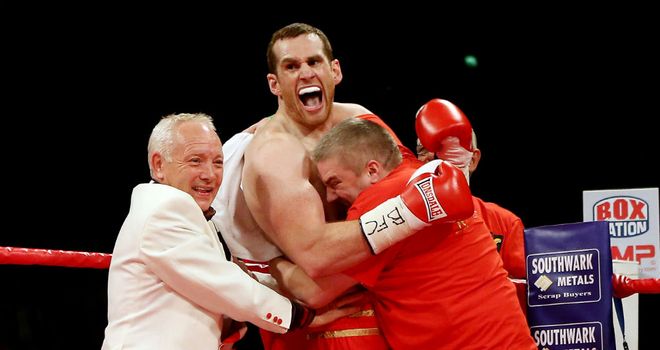 Changes to Price's team had been expected following back-to-back defeats to Tony Thompson this year, setting back the Liverpool heavyweight's career.
The 30-year-old remains British and Commonwealth champion and has vowed to continue his quest to reach the top of the tree, but will do so without Smith.
"Franny will always be more than just a trainer to me, I consider him as a very close friend so making this decision was extremely hard, he did a fantastic job making me the first Liverpudlian British & Commonwealth heavyweight champion," Price told Fightnews.
"I have made up my mind that I have to start a new chapter in my career and I am sad that I will be starting this without Franny, but for me to achieve my goal as heavyweight champion of the world, I feel that I need a change.
"Franny has always been a huge part of my career and after discussion we've agreed that this is the best way forward."
It remains to be seen whether Frank Maloney will be retained as promoter. Maloney has said that Price's decision will determine whether he continues in the game.