Paul Appleby will return to action on Saturday week following a lengthy absence
Former British featherweight champion Paul Appleby will return to action in Glasgow on Saturday week.
Last Updated: 02/09/13 6:36pm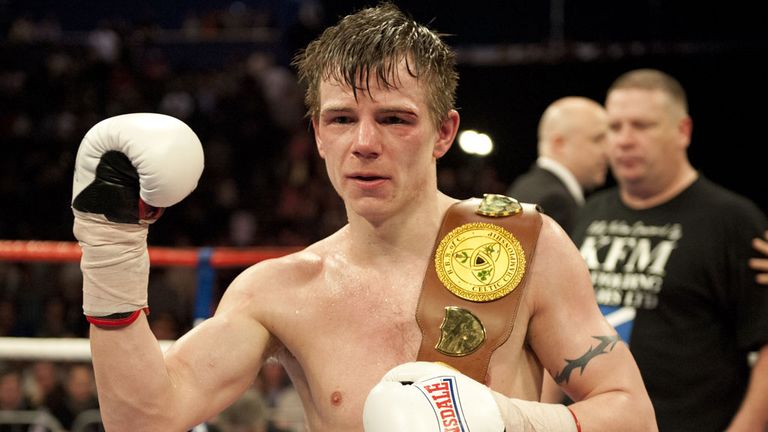 Appleby will fight in a six-round contest at light-welterweight on the undercard of Ricky Burns' world title defence against Raymundo Beltran at the SECC.
The 28-year-old Scot beat John Simpson to win the British title in 2008, in what was just his 12th outing as a professional.
However, after losing to Martin Lindsay the following his career has been treading water, his last outing coming last June when he lost to Simpson in their belated rematch.
But after considering his future, Appleby (18-4) believes he has more to offer the sport, albeit at a higher weight.
"I think the best is still to come from me," he said. "In the gym I have been working on things and I feel great, so I think the best is still to come.
"I will still be as exciting but my defence is a lot better now, so I won't take any stupid punches but I will dish it out.
"I always knew I would come back but I needed a little bit of time off because I fell out of love with the sport a little bit. I have gone back to my old trainer Terry McCormack and I know I have done the right thing. I feel good again.
"I needed a little break and a little think about what I wanted to do. I decided to come back and move up one or two weights and that is what I have done, and I feel a lot stronger and I am really happy to be fighting on this bill.
"I was struggling to make super-featherweight, I couldn't make it comfortably so I was killing myself to make the weight. For this fight I am going to come back at light-welterweight, and then I will probably move back down to lightweight after that."