Raymundo Beltran has said his whole career was built towards challenging for a world title
Ray Beltran says he is ready to become world champion after climbing out of poverty to take on Ricky Burns in Glasgow.
Last Updated: 07/09/13 8:09pm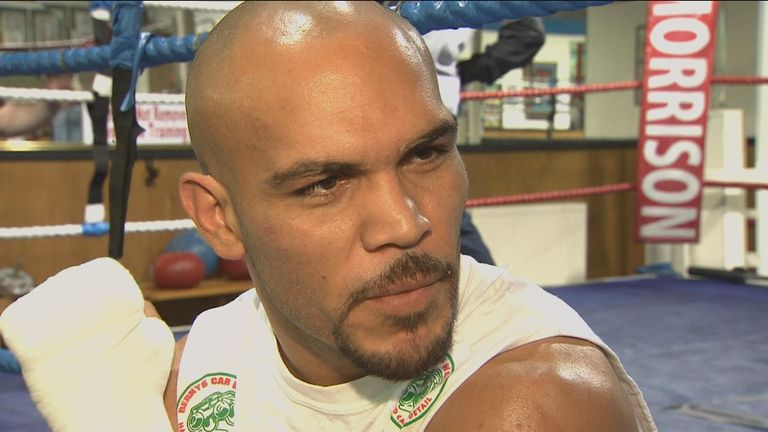 The Mexican, who moved to Los Angeles as a teenager to pursue a boxing career, finally has a chance to make his dream come true at the age of 32.
Beltran may have lost six of his 34 fights and his most recent defeats to unbeaten pair Sharif Bogere and Luis Ramos threatened to put him in the 'journeyman' category.
However, Beltran questioned both of those narrow points losses and victory over another contender in Hank Lundy set his career back on track.
But it is his poor upbringing that continues to fire him on his road to destiny.
Nothing
"I really want this," he said. "I have been working my whole life for this. I come from a very poor family and it has been a hard road.
"Basically I had nothing. I had no food, no home, no electricity, nothing at all, that's how I grew up. I started working at five years old picking on a plantation.
"I also worked with my grandpa planting corn, it was very hard, I didn't like it but I did what I had to do.
"Most of the people who come from poverty, all we know is to work and survive and the only way to really make something of your life is boxing.
"I support my family from boxing. I made it myself to this point, no promoter made my career, I made it on my own.
"It is about my journey. With all that I have been through, that's why I believe I am going to win this fight."
Beltran, who has been Manny Pacquiao's sparring partner for many years, says he has no reason to fear Burns.
"Ricky is a good fighter and a good champion and I have nothing but respect for him," he added. "He is a dangerous champion and I expect a very hard fight.
"I have fought very good quality of fighters and I have passed the tests. I can adapt to different styles, I am ready."