Matthew Hatton confirms his retirement from boxing following latest defeat
Former European champion Matthew Hatton has announced his retirement from boxing.
Last Updated: 04/09/13 2:33pm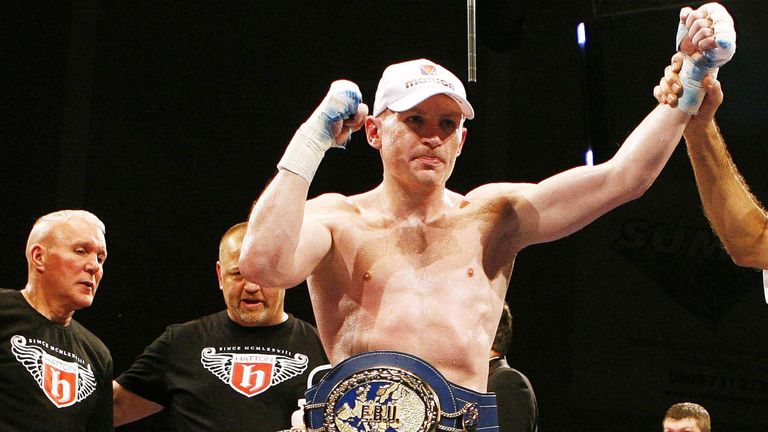 The high point of Hatton's career came in 2010 when he won the vacant European welterweight title against Gianluca Branco, but he has decided to call time on his 13-year career after the defeat by Chris Van Heerden in March.
Hatton regularly featured on the undercard of his brother Ricky's fights in his early years as a professional, but earned his own recognition with some battling performances.
He defeated former world title challenger Ben Tackie on points and also picked up notable wins over Yuriy Nuzhnenko and Roberto Belge during his reign as European champion.
The odds were heavily stacked against Hatton when he challenged Saul Alvarez for the vacant WBC light-middleweight title, but he produced a courageous display in a points defeat.
The defeat by Van Heerden ended Hatton's lingering hopes of another world title shot and he took the tough decision after learning he was facing a long lay-off due to an eye injury suffered in the build-up.
"The one thing that I always wanted out of my career was the chance to say that I was a world champion," said Hatton.
"After the loss to Van Heerden, I thought about retiring straightaway because I genuinely believe that I should have been able to beat a fighter of that standard.
"That's not me being disrespectful to Chris because he is a good fighter but I just think to be at the level I believed I could be at, I had to be beating fighters of Chris' calibre.
In perspective
"When you've got kids, you begin to realise what is important in life and when you've got a doctor pointing out all the possibilities of what could go wrong, it puts things into perspective.
"I've got two young children now and even though they can act as a motivation tool for fighters, they also highlight the risks that a fighter takes every time we step into the ring."
Hatton insists he has no hard feelings and will look back fondly on his achievements, which proved he could step out of his brother's shadow.
"That European title run was a big highlight for me because it finally showed people that I was a good fighter and I could certainly mix it at a high level," he said.
"My career has had many ups and down over the years and the only thing that I'd maybe change was the fact that I never had much of an amateur career.
"I've had to work hard in every single fight from the get go but that has made me the fighter who I am and boxing has given me so many memorable nights."