Olympic champion Anthony Joshua is delighted with preparations for his debut on October 5
Anthony Joshua is delighted with his progress in training as he gears himself up for his professional debut next month.
Last Updated: 05/09/13 4:02pm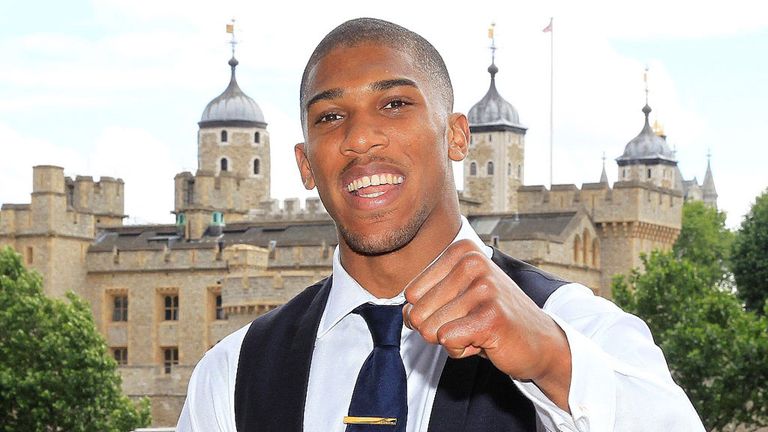 The Olympic champion takes the first step on the road that he hopes will lead to a world title in London's O2 Arena next month.
And he told Sky Sports preparations are on track following a 12-month break from competitive action.
"I'm really happy with what's going on," he said. "I'm having more one-on-one time in the gym and doing longer rounds.
"I'm starting with a six rounder next month and I am noticing the changes in training already.
"Eddie Hearn's doing his job to promote me, guide me and to make me a world champion. I'm going to do my job and stay focused and disciplined and win all my fights.
"Let's get October 5 out of the way and then we'll be on the road. The opponent will be announced in the next two weeks and it will all be a new experience for me.
"At the moment we're just perfecting the basics and regardless of the opponent we'll be prepared for anything."
Joshua won Olympic gold last year despite inexperience after he took up the sport at the age of 18.
"I've been thinking what would have happened if I'd had this professional training from 11 years old," he said. "But everything happens for a reason, I've got one big chance and I'm putting everything into it.