Ricky Burns said a dislocated jaw had a massive effect on his fight with Ray Beltran
Ricky Burns said a dislocated jaw early in the fight made a huge difference to the outcome of his title defence.
Last Updated: 08/09/13 11:08am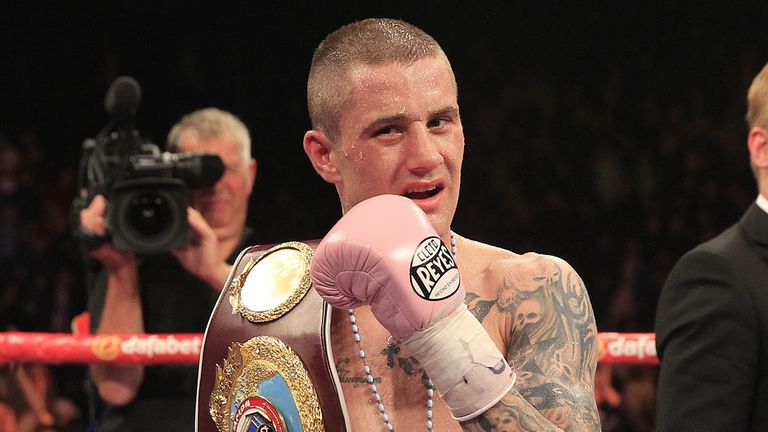 The challenger, who floored the Scot and appeared to have edged the fight, had to be content with a draw much to the surprise of those in attendance.
And while admitting he knew the fight could have gone either way, Burns said his main focus had been to defend his damaged jaw.
"I knew it was close. I was trying to stick to my jab but I think he could see that my jaw had gone, he came in with swinging hooks," he told Sky Sports.
"I've never been so worried as in that fight at being caught on the jaw again, the pain was unbelievable. I'm just so disappointed because it happened so early. I hope we can just get this jaw sorted and me and Raymundo can do it again.
"I wanted to put on a better performance. Throughout that fight I was more concentrating on not getting my jaw hit, getting in close and tying him up, trying to stop him from hitting me.
"The knockdown, I take my hat off him it was a good shot, but it was more of a flash knockdown and it proves I can take a good shot."
Promoter Eddie Hearn also played down what many felt was a poor decision, saying it was a close fight.
"We may have mandatory obligations (prior to any rematch) but first and foremost we need to get Ricky off to hospital," he added. "The doctor confirmed a dislocated jaw and how he got through that fight is beyond me.
"Full credit to Raymundo and the team, I thought it was a really close fight and I thought Ricky had built up a lead and finished well after the knockdown, it was very close.
"We'll talk to his team, but we'll get Ricky checked out first."