Ray Beltran says politics cost him victory after controversial draw with Ricky Burns
Mexico's Ray Beltran accused boxing of having ulterior motives after his controversial draw with Ricky Burns.
Last Updated: 08/09/13 11:03am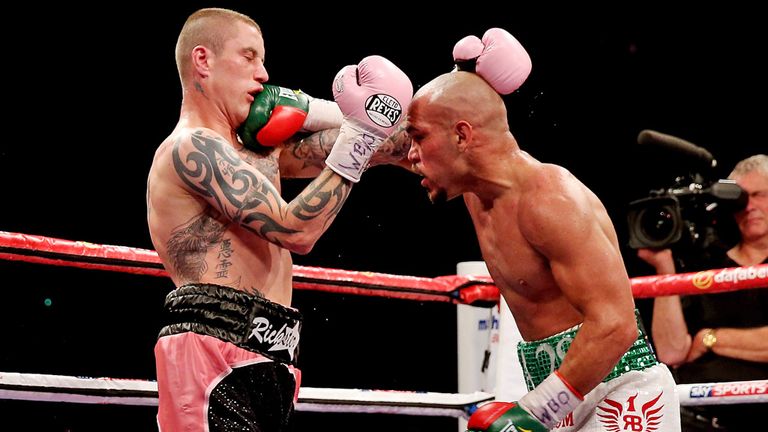 To widespread surprise, scores of 115-113 to Burns, 115-112 to Beltran and 114-114 meant the strap remained with the Scot after their WBO lightweight title bout in Glasgow.
Asked if he felt he had won the fight, Beltran told Sky Sports 2: "Yes I do, absolutely."
On why he was not given the nod, the Mexican said: ""Politics, always the same thing in boxing.
"There is money involved, it is business, every time they have a chance to protect their investment they do it. They play with the business, they have the power.
"If I got beat I got beat, I've been getting robbed every time. It is just so frustrating, there is so much sacrifice. We put ourselves on the line. But it is business."
The 23-year-old said he would consider a rematch but called for it to take place in the United States, adding: "I fight anybody but I want to fight in a fair place, I want to fight in America.
"Let's do it in America, I think I deserve a chance. Let's go to America and have a fight there - I am a champion."
Turning to the fight, Beltran admitted he knew Burns was injured in some way but he constantly kept returning to his conviction he had won the fight.
"He was trying to be defensive," he added. "I heard he was going 'agh' with the pain. He is very brave. But I think I did everything I had to do to win the fight.
"It was horrible, he was holding too much. Everything was against me, it always is. In the people's eyes I am world champion."
Burns revealed he had suffered a dislocated jaw early in the fight and he told Sky Sports2: "What a fight that was - I take my hat off to Raymundo.
"I don't know how I got through that, I can hardly string two words together out here. I knew it was close: I was trying to stick to my jab. He was coming in swinging.
"I was worried about getting caught on the jaw again, when I did the pain was incredible. I'll get this jaw sorted and maybe me and Raymundo can do it again.
"I would have liked to have gone out there and put on a better performance.
"From the end of the fourth I was more concentrated on not getting my jaw hit.
"I take my hat off to him it was a good shot (in the eighth) but when I got up I was fine."