Ricky Burns' future uncertain after operation on broken jaw
Ricky Burns faces a nervous wait to see if he will be able to fight again after surgery on his broken jaw.
Last Updated: 10/09/13 10:31am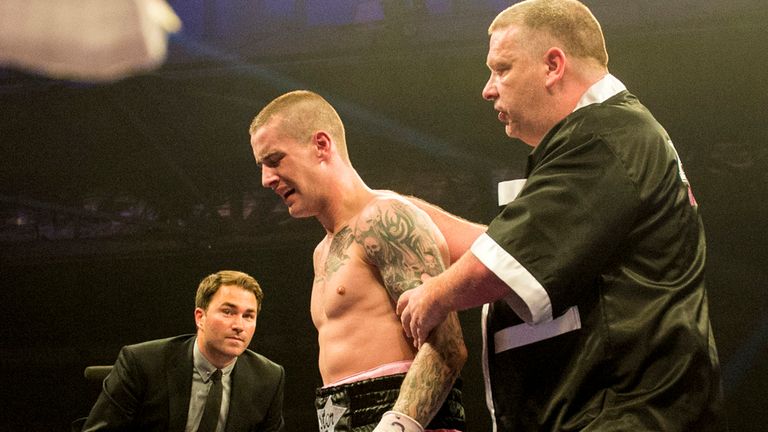 Burns has been released from hospital following the operation and is back at home.
The Scottish fighter suffered the injury during Saturday's controversial draw with Raymundo Beltran.
He now faces an anxious wait to see if he will ever be able to fight again, according to promoter Eddie Hearn.
Hearn tweeted: "Just spoke to Ricky Burns - back home today. Sore but in good spirits, next few weeks are vital, fingers crossed."
Burns' manager Alex Morrison gave a far more upbeat assessment.
He told STV: "Ricky is a bit sore but there is no doubt he will fight on. He will see the medical people in about two weeks and it's expected to take around six weeks for him to recover.
"I wouldn't be surprised if he was back the gym next Monday to keep himself in shape.
"He is keen for a rematch but Beltran and his camp are in no position to pick and choose, so any rematch would be in Glasgow."
Character
Morrison also hailed Burns' bravery and character in an interview with Sky Sports News Radio.
"I've been nearly 40 years managing fighters. I've never, ever met anyone like him. I've met some very, very brave boxers but he's the bravest of the brave," said Morrison.
"He's got terrific inner character. He's got very, very strong will. He's so polite. I've never, ever heard him say a bad word about anybody. If he's nothing good to say about them, he doesn't say anything.
"He's certainly an example to people."
Meanwhile, Burns has used his Twitter account to thank his supporters and offer hope about another fight with Beltran.
He tweeted: "Thanks every1 for the messages, fingers crossed the damage isn't too bad and we can get the rematch on the go!!"