Erick Ochieng wants to become the first Kenya-born Brit to win a Lonsdale Belt
Erick Ochieng is looking to make history when he takes on Liam Smith for the vacant British light-middleweight title.
Last Updated: 21/09/13 11:45pm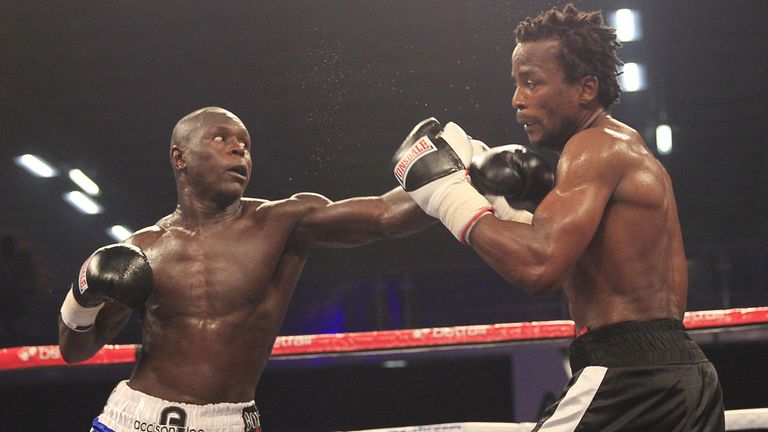 The former English title holder has been patiently awaiting his shot at winning the Lonsdale Belt and he believes that destiny awaits.
"It's a great opportunity, and I'm going to make the most of it," he told Sky Sports. "My time has come, the time is now. I'm destined to win.
"Things have been going well, we're here now and it's time to win. I'll do whatever it takes.
"I'm prepared, I've had great sparring, I feel strong and I'm the shape of my life."
The 26-year-old is proud of his Kenyan roots and believes he will make history against the man known as 'Beefy'.
"It's time to make history - the first Kenyan-born Briton to win the British title since independence," he added. "I'm a giant killer and a record breaker and I'm here to do the business.
"I'm the Eagle, and the eagle loves meat. I'm gonna dish up a Beefy stir fry and bring it home."