Kevin Mitchell keen for a showdown with Commonwealth champion Derry Mathews
Kevin Mitchell wants to impress against Marco Lopez on Saturday and earn himself a fight against Derry Mathews.
Last Updated: 05/10/13 4:36pm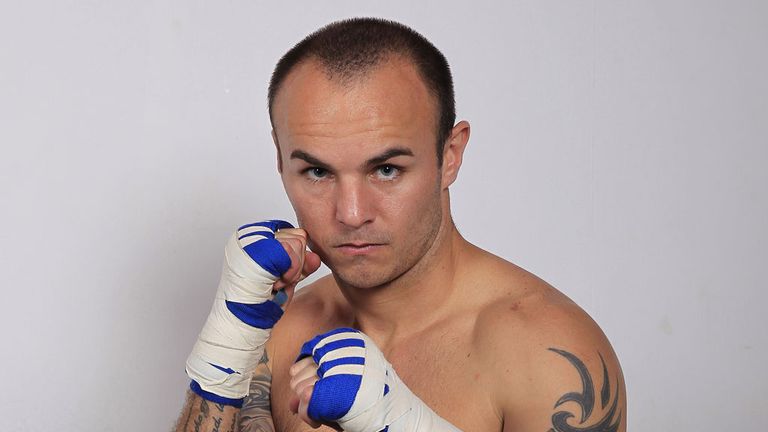 The Essex fighter will be in action for just the second time in 2013 when he is part of an O2 bill that also includes the pro debut of heavyweight Anthony Joshua and Scott Quigg's bid to win the WBA super-bantamweight title.
Although Lopez has lost just twice before, an eager Mitchell is already eyeing up the possibility of fighting again before the turn of the year.
And the former world title challenger, who failed in his bid to take the WBO belt from Ricky Burns last year, has Commonwealth lightweight champion Mathews firmly in his sights.
"A little dust up with somebody like Derry Mathews would show where I am at," said the 28-year-old.
"Ricky Burns is out of the picture at the minute and probably will be for a little while but give me Derry before Christmas and that will put me in good stead for a world title fight in the New Year.
"I am very confident. I am training very hard so I am up for anything.
"I have had 12 months out so I am not fighting world number ones like I have in the past with Breidis Prescott; I am basically being put in warm up fights.
"This Mexican kid will test me and push a few boundaries but I should be dealing with these kids if I am world class. After that I should be looking at the likes of Derry or somebody like that, getting in with him and going on from there to prove my class."
Good fighter
Mathews retained his belt with a fourth-round stoppage of Curtis Woodhouse recently, having been crowned champion with a sensational knockout of Tommy Coyle back in July.
"I saw clips of Mathews vs. Curtis Woodhouse. Derry has always been the same, he has always been a good fighter and in good nick," Mitchell added.
"He has got himself in to a good place and he is training well, training hard and he is doing well for himself. But he doesn't bother me, no fighter bothers me. Once I am in the shape I am in now, what can bother you?
"I want a domestic showdown with Derry before Christmas. I want it, I think it is what Eddie wants and I think it is what Derry wants. Proof will be in the pudding that night, we will see who has the minerals and who doesn't.
"Eddie has said if I produce there I will get a shot."