Lee Selby targeting Rendall Munroe clash after Ryan Walsh fight
Lee Selby is targeting a European title clash against Rendall Munroe after his clash with Ryan Walsh on Saturday night
Last Updated: 05/10/13 4:27pm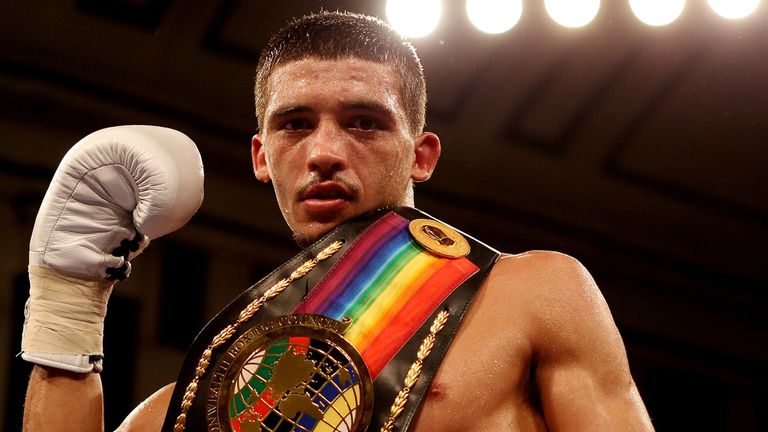 Selby defends his British and Commonwealth featherweight belts against Walsh on the big Carpe Diem bill at London's 02 Arena, live on Sky Sports.
The Welshman hopes to step beyond the domestic scene, provided he beats Walsh, and a possible fight against Munroe for the vacant European title could be staged in the near future.
A meeting with Munroe, a former world title challenger, interests Selby, but he is focusing on Walsh for the moment.
Selby told Sky Sports: "He's a decent fighter. I don't think he's boxed anyone of my ability.
"He looks like he punches quite hard.
"I haven't looked past him, I think everyone else has.
"Looking on Twitter and everywhere else, it's all Rendall Munroe talk. We have hardly heard a thing about Ryan Walsh."
Showdown
When asked about a possible showdown with Munroe, Selby said: "It would be a great fight.
"I fought on the undercard of him way back in the early fights. He's a good fighter.
"Rendall Munroe, he's a decent name, he's certainly got a good following. It would be a good fight."
Walsh believes he has not been shown enough respect by Selby in the build-up and intends to make the most of his chance to shine.
"I think he needs humbling. This is a very serious sport, it's a serious business," said the unbeaten Norfolk fighter.
"I'm 27 years old. I think I've waited long enough. I've paid my dues. I've fought certain fights, I've fought certain styles.
"You've seen the show Carpe Diem. There is only one fighter on this bill who has got a chance to seize something and it's me."