Yoandris Salinas has vowed to silence Scott Quigg at the O2 on Saturday
Yoandris Salinas has vowed to silence Scott Quigg's fans with a dominant win in Saturday night's world title fight.
Last Updated: 03/10/13 6:51pm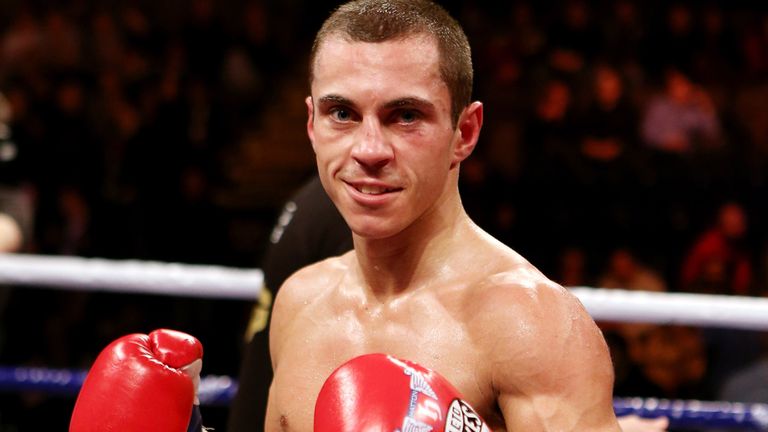 Quigg was recently elevated to the status of WBA super-bantamweight champion after taking the interim title and makes his first defence against Salinas, live on Sky Sports.
The Miami-based Cuban is not fazed by the prospect of a big partisan crowd at London's 02 Arena and plans to spoil Quigg's coronation party.
"This is the first time I have fought in the UK, but my last nine fights have been outside my home in the United States," he told Sky Sports.
"It's never affected me. Not the timing, not the fans, not anything regarding being outside of my home."
"I'm going to keep the fans quiet on Saturday night," Salinas added.
"They are going to be silent because they are not going to be too happy with what they are seeing."
Reputation
Quigg has a reputation as a spiteful puncher, with 19 stoppages in 26 wins, but Salinas' record suggests he packs plenty of power himself.
Thirteen of Salinas' 20 wins have come inside the distance and he expects to outgun Quigg in a memorable battle.
"I envision it as I'm going to be taking the initiative. I'm going to be the aggressor," he said.
"He's going to be like I've seen in the videos, doing much of the same.
"But I see myself as the aggressor, making all of the adjustments.
"I expect a great fight. It may go the 12, it may not, but I do guarantee it will be a great fight."