Tony Conquest is confident he has Wadi Camacho's number
Tony Conquest believes he has the skills to beat Wadi Camacho and put himself right in the title mix.
By Adam Norman
Last Updated: 03/10/13 10:23pm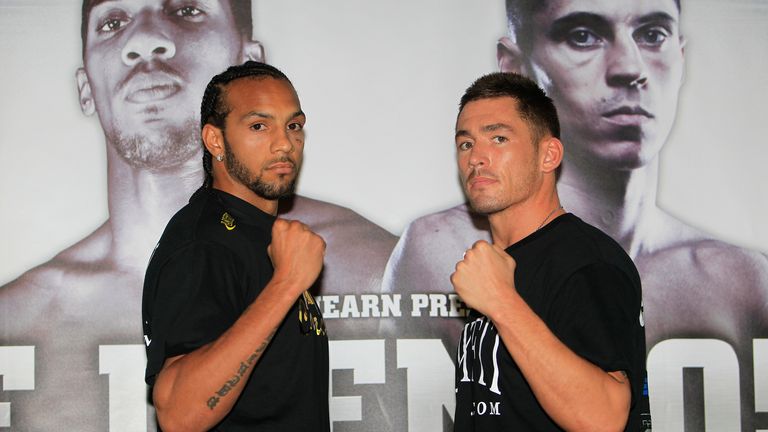 The clash of the cruiserweights at the O2 Arena is a final eliminator for the British title, currently held by Jon-Lewis Dickinson.
Conquest suffered a shock first round defeat to Neil Dawson earlier this year but returned with a win and is now ready to push on.
"It was nice to get back in there, I didn't feel any ring-rust and I wasn't carrying any injuries, which I had been before," he said of his victory over David Vicena.
"It was nice actually to get away for a while, let my body recover as I love the gym and I'm a bit of an over-trainer.
"I feel sharp, faster and leaner than I have in years, I'm just ready to go really.
"The loss was a major learning curve. It would have been terrible if I had gone nine or 10 rounds and then got stopped. I got rushed into it a little bit, didn't have any time to prepare and the whole night was a bit of a screw up to be honest.
Jackpot
"No excuses, I'm taking nothing away from Dawson, he just hit the jackpot."
Conquest and fellow Londoner Camacho go back a long way but Conquest is confident he has his opponent's number.
"He's a big puncher, I've known him for years so I know he's very capable, but I've got faith in my trainer Jason Rowlands and I actually asked for the fight," he told Sky Sports. "We are two up and coming fighters so it's got to be done hasn't it?
"There are a lot of good cruiserweight prospects out there and there are a lot of terrific fights to be had. It's brilliant at the moment and all it needs is a couple of big fights to come off.
"It can be tricky going from fighting journeymen to fighting people who have been tested at a higher level, so there can be a big gulf in opponents. But I think with my skills it doesn't matter who I fight really.
"I've had some good sparring with John McDermott and Micky Steeds and the likes of Tony Oakey so I've done a lot of learning in the gym. I've got a good boxing brain as well, which is the main thing."