Former heavyweight champion Lennox Lewis ends talk of comeback against a Klitschko
Lennox Lewis has dismissed reports that he could make a stunning comeback to boxing to fight one of the Klitschkos.
Last Updated: 11/10/13 1:30am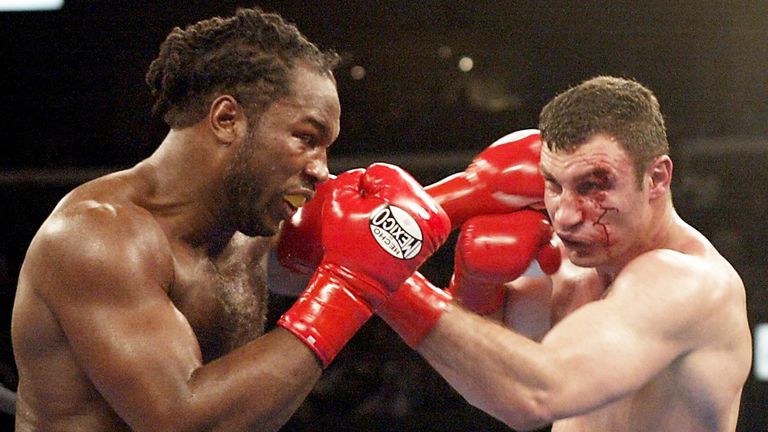 Lewis, 48, last fought 10 years ago, and told the Daily Mail that he would get back in the ring with one of the Klitschkos with only six months' training under his belt - for $100 million.
Lewis says he was offered $50 million to end his retirement while he attended Klitschko's dull, unanimous decision victory over Alexander Povetkin in Moscow at the weekend, but would need double that to spring into action.
"That is my price tag and it is under discussion," Lewis told the paper. "I have told them I can be ready in six months and I am in provisional training.
"I said at the time that it will take $50 million to get me out of my pyjamas but now I have to consider the value of my legacy of having retired as undisputed champion. That will cost them $100 million."
That would have been more than double the purse that was guaranteed to Floyd Mayweather in his victory over Saul Alvarez recently, the current world record.
However, on Thursday Lewis took to Twitter to insist he has no intention of stepping back in the ring at the age of 48.
Lewis tweeted: "A hypothetical answer to a hypothetical question does NOT equal reality #NoComeback", before adding: "I'm not stepping back in the ring but I AM looking for the next crop of new talent!"
Lewis last fought when he beat Vitali Klitschko in June 2003.