Frank Maloney has announced his retirement from boxing after 30 years in the sport
Promoter Frank Maloney, who famously guided Lennox Lewis to become undisputed heavyweight champion, has retired.
Last Updated: 11/10/13 10:54am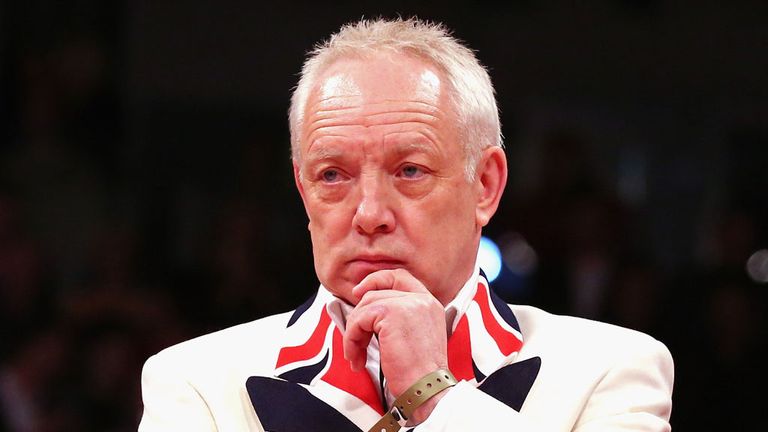 After 30 years in boxing Maloney has had his fair share of ups and downs, and says his heart is no longer in it.
He had pinned his hopes on taking David Price to the top of the heavyweight tree, but the Liverpudlian was stopped twice by Tony Thompson earlier this year.
Maloney revealed he and Price had agreed a deal to continue working together but the veteran said the right thing to do was walk away.
"For the last year I have gradually fallen out of love with boxing and my passion has been missing," he said in a statement.
"I did much soul searching over the summer and my heart is no longer in the sport that I loved so much.
"If I continued as his promoter it would be unfair as I cannot give the commitment and love for the sport that is needed to get his career back on track.
"When I saw him in the gym last week it was my first visit to one for months and I no longer got the buzz I used to get."
Tough time
Maloney has had a difficult time out of the ring and said he will be dividing his time between Kent and Portugal.
"It has also been a tough time for me personally and I feel a lot more at ease with myself by reaching this decision.
"David understands my decision as does the other fighters I look after including British cruiserweight champion Jon Lewis Dickinson," he added.
"I wish them all the best and will follow their careers. If they do ever want to call me for a chat they can.
"I would like to thank everybody in boxing who has given me so much support in the sport over the years.
"I learnt the trade from some great people, but a special mention must go to the late American fight promoter Dan Duva."
Along with Lennox Lewis, Maloney also guided world champions Scott Harrison and Paul Ingle and was also David Haye's promoter when he became cruiserweight champion.
Lewis expressed his gratitude to Maloney, who was a familiar figure by his side during his reign in the heavyweight division.
He tweeted: "Big up 2 @FrankMaloney on a massive career in the fight game. Gonna miss those Union Jack suits. All the best to u and urs."