David Price tipped to return stronger from Tony Thompson defeats
Dereck Chisora's trainer insists David Price can still become a heavyweight world champion.
By Dev Trehan
Last Updated: 11/10/13 6:16pm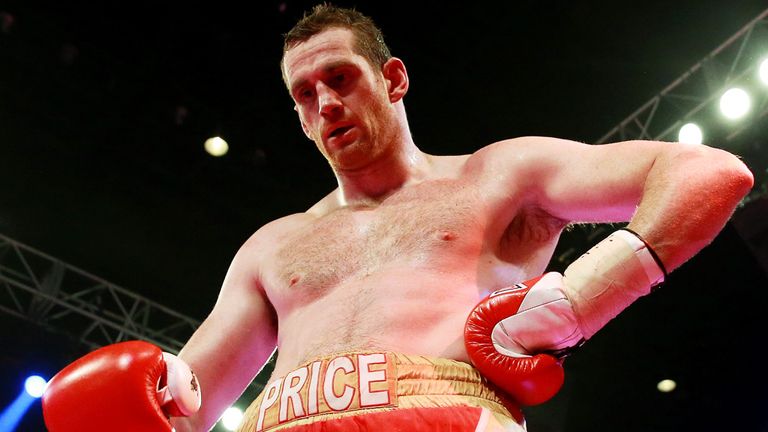 Price appeared to be heading for a world title shot after a string of stoppage wins, but Thompson ripped up his plans with two knockouts in the space of five months.
Domestic rival Chisora has rebuilt his own career after some costly defeats and the Londoner's trainer Don Charles feels Price can still be a major force in the top division.
"David Price will be back," said Charles. "In the future, with the style that he's got, he's a potential world champion but he needs to get back to winning ways.
"Sometimes people have bogeymen and the American Tony Thompson might just be his bogeyman.
"At the end of the day you can't write the man off for that - he's got too much not to come back from that."
Purse bids
Price still holds the British heavyweight title after stopping Sam Sexton last year to claim the vacant Lonsdale belt, and the board has called for purse bids for him to face European champion Chisora.
Charles believes Price can return as an even better fighter, but only if the Liverpudlian learns from the two Thompson defeats.
"I'm not one for writing people off because when people started writing my boy (Chisora) off I didn't like it, so I'm not a hypocrite," Charles said.
"It could make David Price stronger in the long run provided he learns from those defeats. We've learnt from our defeats so I can speak from first-hand experience.
"We've lost four fights and we've learnt from every one of those fights.
"I hope David does the same. He's only a young man. He'll go back to the drawing board, see what went wrong, choose the right opponents and come back.
"Who knows? In 12 months' time we could be talking about Dereck Chisora defending his world titles against David Price."