Veteran boxer Bernard Hopkins not thinking of retirement ahead of title defence
Bernard Hopkins is refusing to think about retirement as he prepares to defends his IBF title at the age of 48.
Last Updated: 25/10/13 5:38pm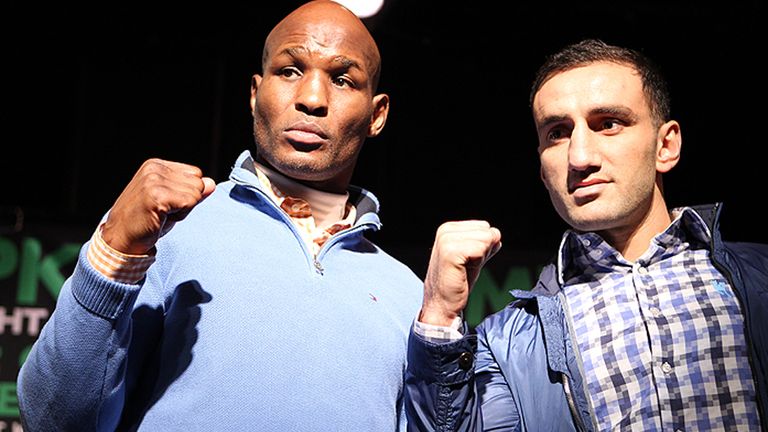 Hopkins handed Tavoris Cloud his first defeat to win the title in March and is expected to prolong his reign when he takes on former Nathan Cleverly victim Karo Murat.
Talk in the big-fight build-up revolved around the possibility of a mighty catch-weight contest against Floyd Mayweather - something Hopkins refused to rule out.
Hopkins said: "People are always asking me when I'm going to retire, but I am coming to defend my title and look for bigger things next. There is the possibility of anything happening.
"I love winning opportunities, and what's on my mind right now is Saturday night. I want to make a profound statement, which I'm not expecting to get 100 per cent credit for."
Hopkins has grown used to criticism of his slippery, elusive style, and it seems unlikely Murat, who lost all but one of all the competed rounds against Cleverly three years ago before being stopped at the start of the 10th, will figure him out.
Defiant Hopkins says it is too late to change - and believes if more young boxers were willing to adopt his safety-first policy they too could have careers lasting almost as long as his own.
"I'm only doing what some of the greats have done before me," Hopkins added. "Hit and don't get hit - it doesn't mean run.
"Sugar Ray Robinson and Leonard would be considered boring because they're not TV friendly, because they're not TV friendly. If you learn to play chess early, you don't have to go through the suffering."
Murat insists he will make Hopkins look his age, but arguably even then the Philadelphian would be too strong. Since losing to Cleverly, Murat has rebounded with two low-key wins and draw, suggesting he will be out of his depth.