Luke Campbell's opponent goes into Saturday's fight expecting to emerge with credit
Lee Connelly is hoping to make a name for himself when he takes on Luke Campbell in Hull on Saturday night.
Last Updated: 30/10/13 6:20pm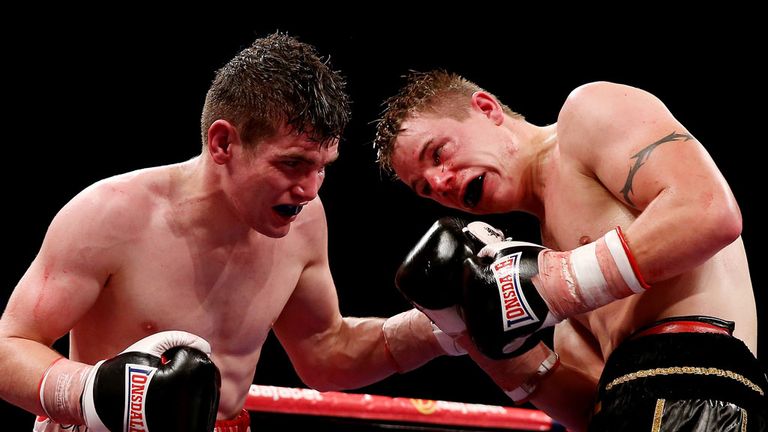 Connelly (2-5) provides the Olympic champion with his third opponent as a pro and enters the fight full of confidence following a career-best effort last time.
The Chesterfield lightweight gave the returning Paul Appleby all the trouble he needed last month and a similar showing against the hitherto impressive Campbell could provide the 26-year-old with a career boost.
"The last fight helped me, being on Sky and I really enjoyed that experience," told Sky Sports. "A lot of people thought I was going to lose that and I showed I was better than that.
"Now they know what they're up against and I'm here to win, regardless of what anyone else thinks.
"This is the sort of fight that you dream about and I jumped at the chance to fight Luke. It's a chance to shock everyone and boost my own career.
"I can't see how it won't make me a better fighter. If I win it will be a massive confidence boost and if I lose 'well', then it could get me more fights against better opponents.
"I'll fight anybody. I don't sell that many tickets so I went down this road and although I didn't hope for the losses on my record, at least I can say I will fight anybody and not just journeymen who everybody beats."
Follow all the action from Hull online, on tablet and mobile with our interactive text commentary from 7pm on Saturday.