Nathan Cleverly fights for the Commonwealth cruiserweight title on return
Nathan Cleverly launches his cruiserweight career by facing Australian Daniel Ammann for the vacant Commonwealth title.
Last Updated: 30/10/13 9:22pm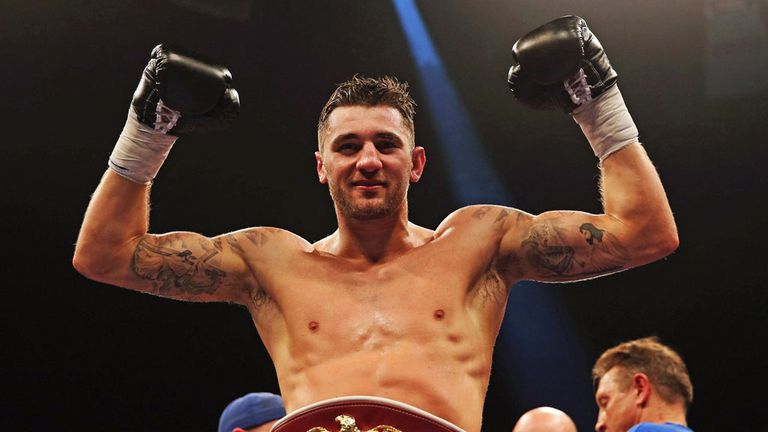 The 25-year-old lost his WBO light-heavyweight crown after suffering the first defeat of his professional career against Russian Sergey Kovalev in August.
But the Welsh boxer, whose future was shrouded in uncertainty following the setback, has revealed he is eager to resume his career and is motivated by the prospect of becoming a two-time world champion.
"I'm ready to return and I can't wait for November 30th at the Copper Box Arena and show that Nathan Cleverly is back," he said. "I've got the hunger and desire back and I want to be a world champion again. I miss having the belt around my waist, but it's not just about the belt.
"I didn't want to let my fans down, who have supported me in my career, my family down and more importantly I didn't want to let myself down by going out on a loss, I knew deep down that I wanted to fight again and I just needed time to focus on what I wanted to do.
"I was on a high for so long winning the British, Commonwealth and European titles in quick time and then winning the world title and making five successful defences. In five years I had 15 championship fights and I felt invincible.
"The loss to Kovalev has brought me back down to earth and made me realise what I want and that is to be world champion again. The thought of winning a second world title now really excites and motivates me, but the road back will be hard and I'm looking forward to testing my character and resolve."
Cleverly's next opponent, Australian southpaw Ammann, has a record of 29 victories in 35 fights and heads into the contest at the former Olympic venue off the back of an eight fight unbeaten run.
Cleverly believes the durable Ammann will offer a stern examination of his world title credentials as he looks to make an instant impression on the cruiserweight division.
"It's a good test for me on my return and the opportunity to win the Commonwealth title is a big motivator and will open doors for me," said Cleverly.
"Ammann is a proper cruiserweight and has even fought at heavyweight, he's been around a long time and will have plenty of experience. He looks like a big, rough, tough, Aussie and I'm not expecting an easy fight.
"The main thing for me is to show that I'm back in business and ready for my new campaign in the cruiserweight division and I want to put on a good show for the fans and press."