Martin Murray will fight on the big Manchester show after his Australia trip fell through
Martin Murray has been added to the Manchester show on November 23 after his fight with Garth Wood fell through.
Last Updated: 07/11/13 12:35pm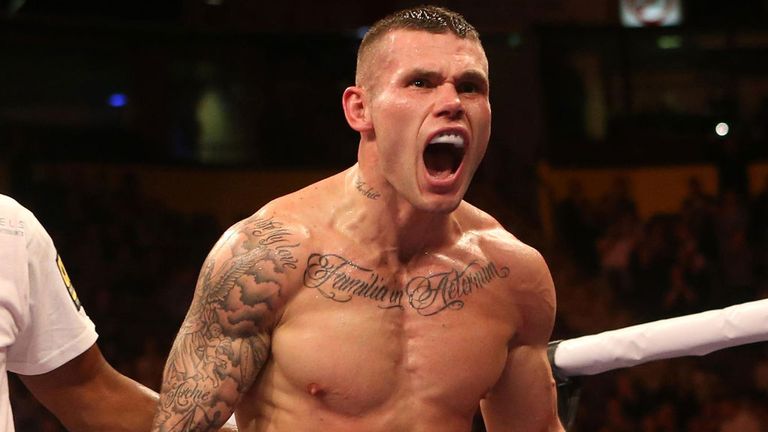 The St Helens middleweight remains the interim champion with the WBA and is on collision course to fight 'regular' titlist Gennady Golovkin next year.
The fight with Wood in December was meant to cement that position but was pulled when the high-profile clash between Anthony Mundine and Shane Mosley was re-scheduled for November 27.
That fight had been due to take place last month but Mosley pulled out at the last minute following a breach of contract after promoters were unable to guarantee his purse.
However, that cash has apparently now been found and Wood admitted it would be unfair on the Australian public to expect them to shell out to watch he and Murray two weeks later.
"People are fed up with the fight game," Wood told the Sydney Daily Telegraph. "That's what we hoped to change. We weren't bringing a fighter who is on the way out to Sydney. We were bringing a genuine world champion; a guy ranked No.1 for a reason.
"But to do that, it was going to cost my backers $800,000 ... I can't ask people to outlay that sort of money if we're going to be made to follow a circus.
"I've been living under a rock for a year in preparation for this. Sparred over 500 rounds. It's incredibly frustrating to a get a genuine fight and have this happen."
Murray's training camp will not go to waste though after Matchroom's Eddie Hearn stepped in to add him to the packed Manchester show on behalf of the fighter's promoter Ricky Hatton.