Michael Sprott beat Jason Gavern in the final to win Prizefighter at York hall
Michael Sprott became a two-time Prizefighter champion when winning the latest edition at York Hall.
Last Updated: 15/11/13 12:52pm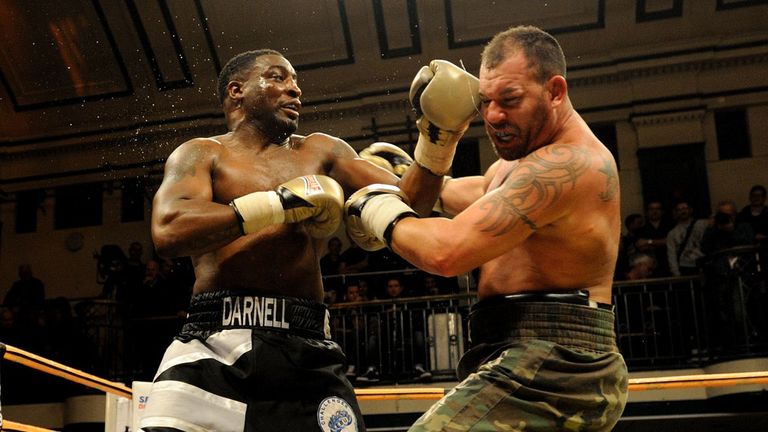 The veteran led a UK quartet against their USA rivals, beating Jason Gavern over three sessions in the final.
The Reading heavyweight beat Matt Skelton to lift the title in 2010 and was too strong for Gavern, who injured an elbow midway through the second round which rendered him virtually useless in the third.
Sprott had got the better of Damian Wills in the quarter-finals after finally establishing his jab after the American had looked dangerous early on.
The semi-final against Brian Minto promised to be the highlight of the evening and it proved just that, the Brit edging the decision after nullifying the American's intensity - Minto in the end running out of steam.
Minto had accounted for a much bigger Tom Little in a highly entertaining quarter-final, while in the top half of the draw James Toney was ousted by Gavern in the semis.
Toney, a shadow of his former self, nevertheless claimed the only stoppage of the tournament when Matt Legg was halted in the third round following a spirited challenge.
Gavern had bested Larry Olubamiwo in the opening bout, dropping the Briton early in the first round before dominating with his aggression - pleasing the crowd with a series of 'woooh's at the end of each session.
But his luck had run out by the end of the night and Sprott gratefully accepted the trophy from heavyweight legend Larry Holmes, one of many famous faces to be ringside on the night.