Paddy Fitzpatrick confident that George Groves is ready for world title test
Trainer Paddy Fitzpatrick firmly believes George Groves is ready for world title test against Carl Froch on Saturday.
Last Updated: 19/11/13 5:51pm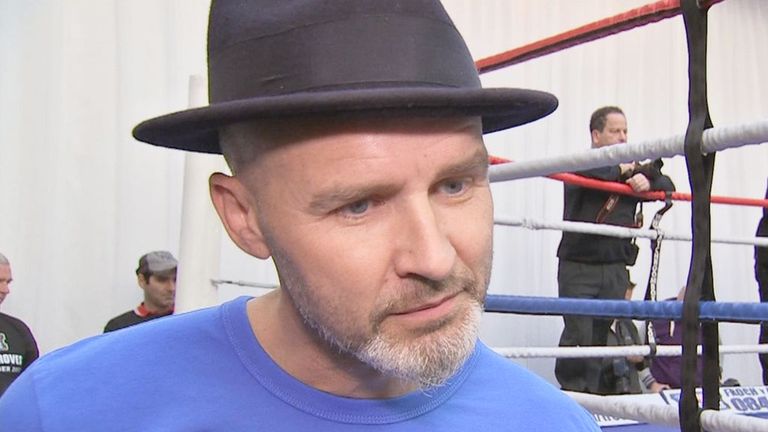 Groves steps up to world title level for the first time when he challenges Froch for his WBA and IBF super-middleweight belts, live on Sky Sports Box Office.
The vastly experienced champion has been involved in numerous big-name bouts and questions whether the fight has come too soon for the 25-year-old challenger.
But new trainer Paddy Fitzpatrick feels Groves is ready for his sternest challenge after 19 fights and points to how Froch fought for a world title at a similar stage in his career.
"It's the step-up that every fighter takes sooner or later," he told Sky Sports News. "Carl Froch did it in his 24th fight, Joe Calzaghe in his 23rd fight, Andre Ward in his 19th fight.
"It's a step-up that a fighter takes and a step-up that always has the question: 'Can he do it?' When you are stepping up against a strong champion, then there are obviously bigger questions.
"He wouldn't be here if he didn't have all the answers."
Groves had worked with former trainer Adam Booth since he turned professional and the pair pulled off some impressive game-plans during his unbeaten career.
Fitzpatrick will oversee the tactics after Groves' recent split with Booth and the Irishman cranked up the mind games by suggesting that all will be revealed at the pre-fight press conference.
"I'm not even going to touch on the plan," he said.
"As far as I know, George is going to reveal the plan at the press conference. I think he is planning on telling you exactly what approach he is taking."