Freddie Roach involved in ugly exchange with Brandon Rios' camp
Manny Pacquiao's trainer Freddie Roach had to be escorted away after a bust up with members of Brandon Rios' team.
Last Updated: 20/11/13 8:08am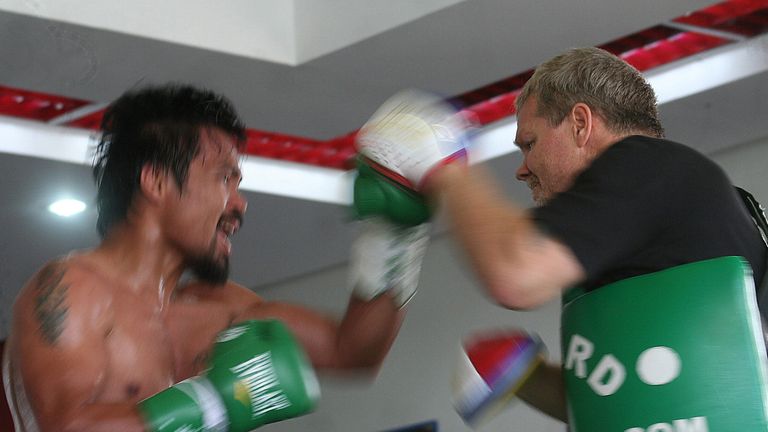 Roach was left fuming after Rios and his team overshot their allocated time at the training facilities in Macau.
However his confrontation with Rios and his team turned ugly after conditioning coach Alex Ariza appeared to kick out at the 53-year-old.
Roach had to be pulled away but the two camps continued to exchange insults throughout.
The clash will add spice to Saturday's main event between the 34-year-old Pacquiao and Rios.
Excited
Pacquiao has lost his last two fights - to Timothy Bradley and Juan Manuel Marquez - however he is determined to prove that his career is not over.
"I'm excited because I haven't fought since last year," he said.
"I feel like I'm excited, hungry to fight again; to prove that I can still fight. It's been a while I didn't fight."
Rios, though, believes that he is in the perfect shape to inflict a third successive defeat on Pacquiao, who has won world titles at eight different weights.
"Physically I'm going to be strong and I'm going to be ready because I've prepared myself to do whatever I have to do to win," said the 27-year-old American.