Dereck Chisora believes David Price will run rather than fight him
Dereck Chisora believes David Price will vacate his British and Commonwealth titles rather than fight him.
By Dev Trehan
Last Updated: 02/12/13 4:51pm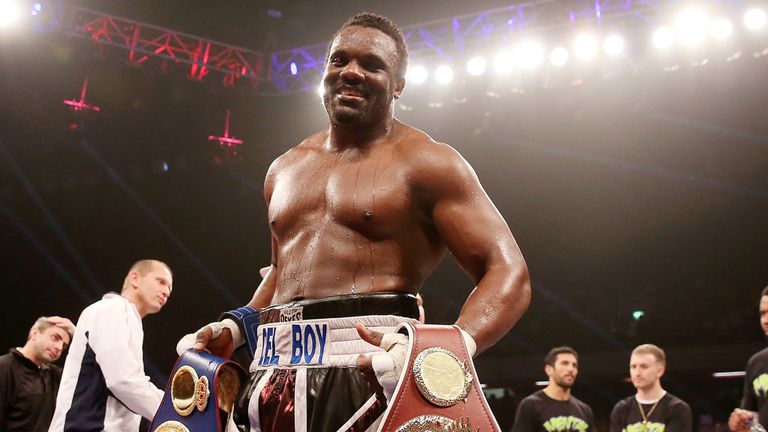 The win means the 29-year-old WBO International heavyweight champion has had four knockout victories from four fights in 2013 - his best run of stoppages in over three years.
A fight against David Price looked set for 2014 after Chisora's promoter Frank Warren won the purse bid for the contest between the Finchley fighter and the Liverpool heavyweight.
But Chisora believes Price, who makes his ring-return against Evgeny Orlov on December 14 in Germany, is more likely to continue his rehabilitation from successive stoppage defeats to Tony Thompson on foreign shores rather than face him.
"We'll see what David says when he brings the contracts back," Chisora said. "If he signs it then we know if the fight is going to be on.
"But from my point of view I would tell him to run away. I would just tell him to run - go and do what you got to do on the other side - and when it's time, we'll fight.
Not the right time
"It's not the right time for him. He just needs to rebuild, rebuild, rebuild, start doing what he does best and then come back and when it's time, we'll fight."
Chisora also says he wants to challenge for a world title in 2014 insisting he fears no boxer in the heavyweight division.
"2014 is going to be a hard year for us," the Finchley hit-man said. "I want Vitali or Wladimir (Klitschko) but I don't think they will fight me.
"Sometimes it's not about the titles, we just have to push for fights. We want to get ourself on the podium as the mandatory and then we're going to try and push for it.
"If the fight comes I don't mind going for it - I'm not afraid of anyone, I'm only afraid of myself."