Andy Lee is hungry for a fight with fellow Irishman Matthew Macklin
Andy Lee sees no reason why a fight between he and Matthew Macklin should not happen in the New Year.
Last Updated: 12/12/13 12:36pm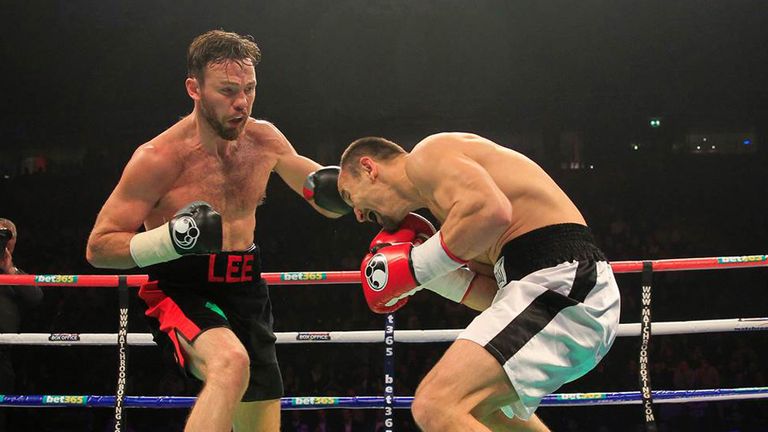 The Irish pair are both popular in the United States, having been based there for periods in the their career, and have promotional deals with Lou DiBella.
And with the former world title challengers seeking another shot at one of the belts, it appears they are on collision course.
"Matthew and I have both fought recently, we're both from Ireland, we're both middleweights, we're similarly rated, we're both in a similar position in our careers," he said.
"So let's give the boxing public the fight they crave for and let the best man win.
"This is a massive fight in Ireland, Boston, Chicago or New York and will pack any venue. I am ready for the fight, we both have the same promoter, Lou DiBella therefore the fight can easily be put together.
"The fight would be a critical moment in both our careers, a win for either of us would propel us to a world title fight again, whoever wins the fight will go on and whoever loses the fight will have to either pack it in or start again.
"It is a fight I want; people talk about it all the time, so let's make it happen."