Mike Tyson will not fight the decision to bar him entry to the UK
Former world heavyweight champion Mike Tyson will not fight against the decision to deny him entry to the UK.
Last Updated: 12/12/13 11:33am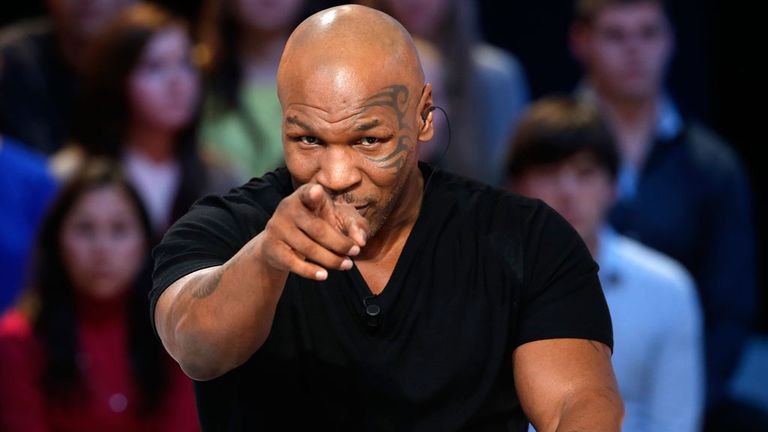 Tyson, 47, had been due in London this week to promote his new autobiography, but has instead gone to Paris due to a recent change to UK immigration laws which bars anyone who has been sentenced to more than four years from entering the country.
The former undisputed champion was convicted of the rape of a teenage beauty queen in 1992 and served three years of a six-year sentence. He also has convictions for assault, cocaine possession and driving under the influence.
'Iron Mike' is currently expected to perform a British tour of his one-man Broadway show, directed by Spike Lee, which is booked for eight nights in March next year in London, Glasgow and Manchester.
However, there seems little prospect of those dates going ahead after Tyson said he would not contest the decision or plan to visit the UK in the foreseeable future.
"Hey, listen, if that's what they want I'm not going to fight their laws," Tyson told the BBC.
"I'm not going to fight no law. If that's what they established then I won't go there anymore."