Lee Purdy believes he is better than ever ahead of his fight in London this weekend
Lee Purdy will be looking to prove a point when he takes on European welterweight champion Leonard Bundu.
Last Updated: 13/12/13 10:20am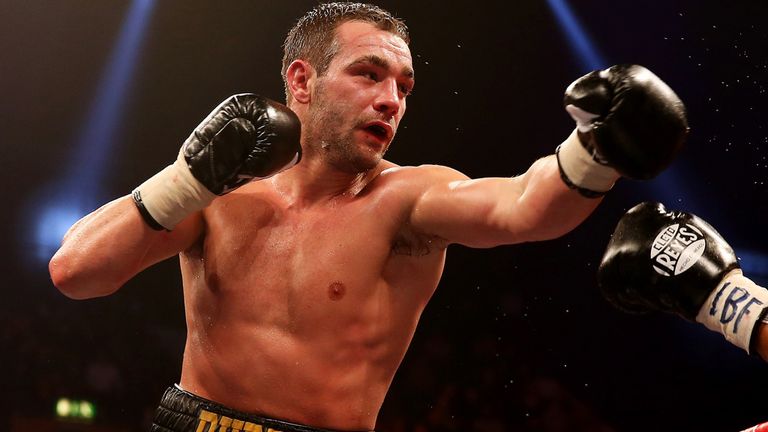 The Essex banger has his first since losing to Devon Alexander earlier this year, when he filled in at late notice following an injury to Kell Brook.
Purdy was unable to make the weight, thus spurning a chance to fight for Alexander's IBF title, but he has learned from that experience and a new training regime has left the 26-year-old feeling better than ever.
"Every fighter says it but I really am in the best shape of my life," said Purdy ahead of the fight at the ExCel Arena. "If there was an opponent that I could choose stylistically, then Bundu would be it.
"It's going to be a cracking fight for me and the fans and I'm just really looking forward to fighting now, putting on a big show and finishing off the year with a bang.
"Obviously in my last fight against Devon Alexander I struggled with the weight a little bit but since then I've changed things and I'm a different fighter. You will see a different Lee Purdy on Saturday.
"I hope that I have taken enough from that fight to get me to the next level and prove a lot of doubters wrong."
Treat
At 39, Italian-based Bundu should be coming to the end of his career, yet he has scored his last five wins inside the distance.
He remains undefeated in an eight-year career, and a win for Purdy will keep him well placed in the world rankings.
"Saturday is a must win fight for me. He's older, but a good name for me. He's unbeaten, knows his way around the ring and stylistically I think it's going to be a great fight. We both like to come and have a fight, so I think the fans are in for a treat.
"I have been in training for quite a while for this fight which meant I brought my weight down nice and slowly so I made the weight no problem. All the good preparation means that the crowd will see a different animal in there.
"When I win this European title it will shoot me up the rankings because of the title but also because Bundu is rated highly. So next year I'm going to be looking to fight myself into a position where champions are going to have to fight me.
"I believe that's the level I should be operating at and I can't wait to prove that to people. A win will go some way to starting to do that.
"I believe I'm in the best shape both physically and mentally. I'm going to finish the year on a high."